Dear Mark,
Thank you for helping us expand our spay-neuter work to ensure happy lives for even more street dogs.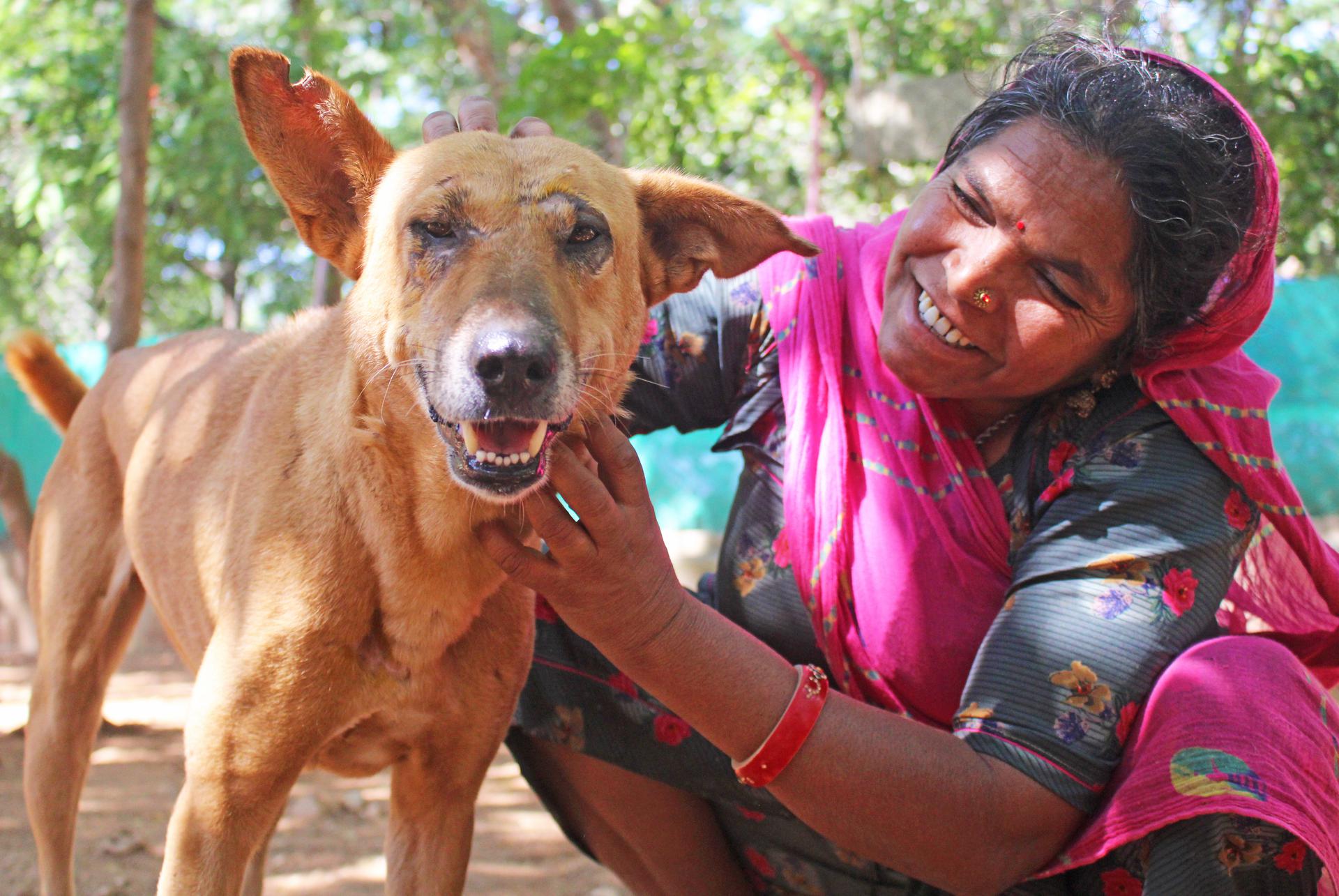 Work is underway at our Sterilization Center where we are refurbishing our Operating room and expanding our Pre and Post-Op room to accommodate a higher volume of surgeries each day.
At the start of this year, Animal Aid signed a Memorandum of Understanding with the Udaipur Municipal Corporation giving Animal Aid the sole charge of running a city-wide CNVR (Capture, Neuter, Vaccinate, Return) program, ensuring humane treatment of the dogs and a scientific approach to managing the stray dog population. Animal Aid has also been given the charge of responding to reports of dog-biting and negative complaints about dogs, where we will work to educate the community, prevent cruelty to animals and do targeted spay and neuter in areas less welcoming of street dogs. This milestone will mean thousands more animals will receive the help they deserve, and it wouldn't have been possible without your generous support!
This month we will be conducting a dog-population census which will help us set our monthly sterilization targets. Stay tuned!
Thank you so much–your help has made this exciting expansion possible.
Watch Eshan's way of saying "I'm so happy to be alive!"
We received a call on our helpline about a dog who had been hit by a vehicle and was severely injured. From a distance we could see the enormous wound on his shoulder with muscles and skin ruptured and hanging from his leg. His pain must have been horrible.
Just click on 'Watch on YouTube' to view video:
We rushed him back to Animal Aid to prepare him for surgery to repair the wound and
stabilize him with fluids, antibiotics and painkillers. After surgery the remaining danger was infection, but luckily thanks to his general vitality, daily wound care and medicine, he started to heal beautifully.
If ever an animal seemed to say "thank you for saving me" it's beautiful Eshan. Meet him now!
Help save an animal with so much more life to live – Please donate today.
For 6 frightening days, Lilac's recovery was very uncertain.
But suddenly she bloomed!
A little puppy had been injured and was laying motionless in the street when we found her. As our rescuers approached, they thought these might be her final breaths. But her eyes were wide open as they lifted her, and she whimpered. Her family of dogs and humans gathered around as we carried her to the ambulance. Some of them may have thought they were saying a final goodbye, but they would have been wrong.
In the hospital we discovered no fractures, although her condition was poor for the first few days because she couldn't eat and would barely move. We suspected a spinal injury which needs carefully monitored quiet and rest.
But by Day 6, she decided she'd had quite enough quiet and rest, and her eager standing and eating proclaimed her intention to live! From forlorn and hovering on the edge of death to active! Alert! Playful and oh so alive. Meet Lilac now!
For animals when they need us most…. Please donate today
Call yourself "Sweetheart"
Founding family Erika, Claire and Jim, and the Animal Aid Unlimited team.that saves a precious life.
100% of the proceeds go to our street animal rescues
Shop now – Animal Aid Unlimited Shop
We thank you deeply for all you do, are, and inspire for animals.
Founding family Erika, Claire and Jim, and the Animal Aid Unlimited team.
Regards Mark