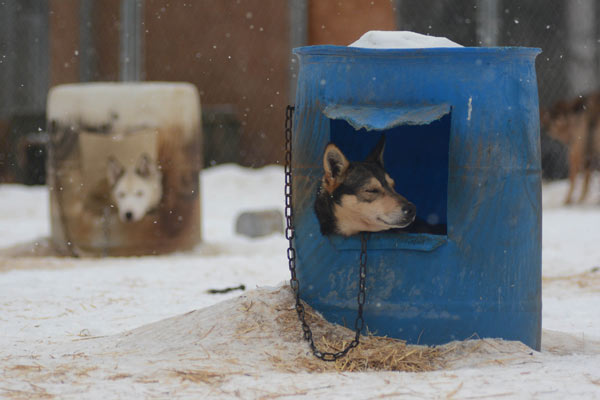 Following years of pressure from PETA and just days before the 2020 Iditarod begins, Alaska Airlines has confirmed that this will be the last year it sponsors the deadly race.
The company had been supporting the race—which forces dogs to run about 1,000 miles through Alaska's rugged terrain and extreme temperatures—for at least 40 years.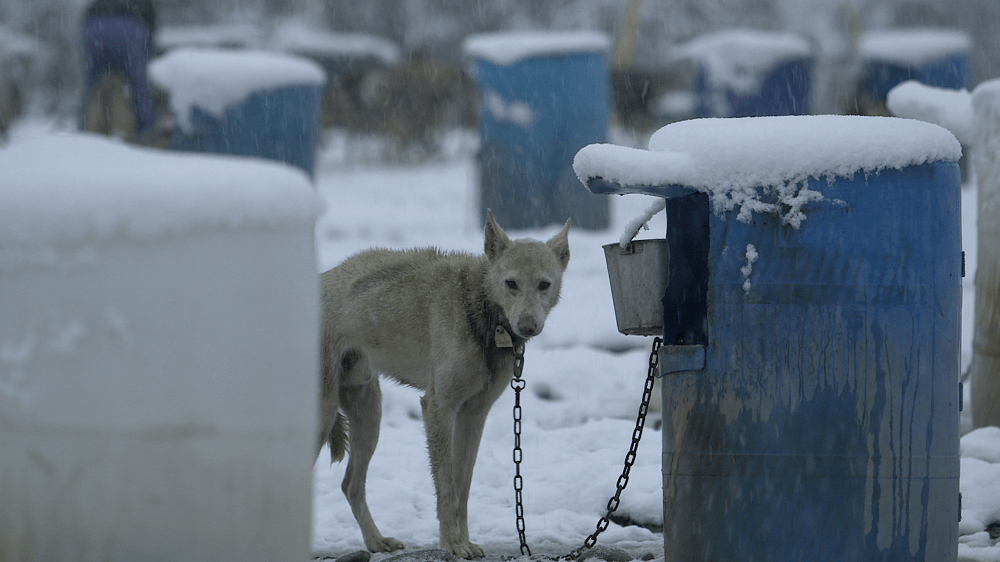 This victory follows PETA's behind-the-scenes meetings with officials, pressure on social media, protests outside the airline's headquarters, and e-mails from nearly 100,000 of our members and supporters like you.
Now, urge Chrysler and the remaining sponsors to follow Alaska Airline's lead and cut ties with the deadly race.
https://support.peta.org/page/1058/action/1?utm_source=PETA::E-Mail&utm_medium=Alert&utm_campaign=0320::ent::PETA::E-Mail::Victory%20Alaska%20Airlines%20to%20End%20Longtime%20Iditarod%20Sponsorship::::aa%20em&ea.url.id=405599&forwarded=trueHuge news!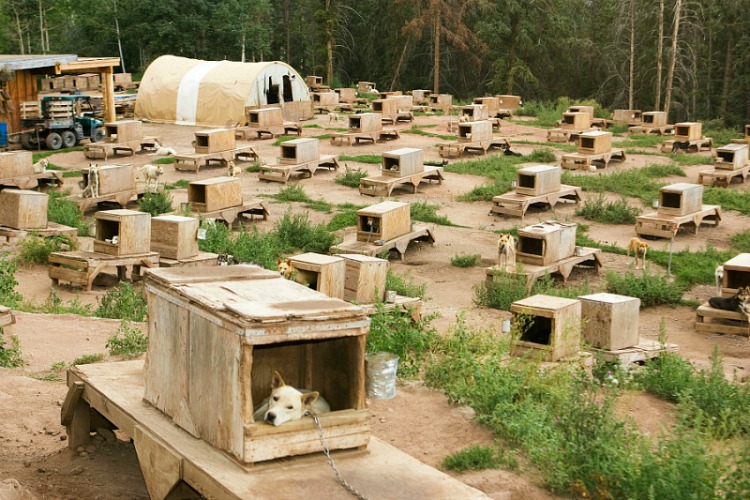 This is how sled dogs were warehoused for 40+ years in the mountains of Colorado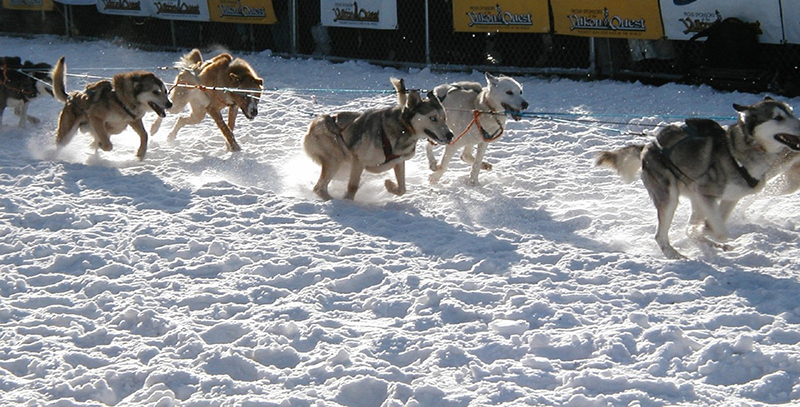 Urge Chrysler and Others to Stop Sponsoring the Cruel, Deadly Iditarod
Dogs in the Iditarod are forced to run approximately 1,000 miles in under two weeks. On average, they must run 100 miles a day, with only a few brief periods of rest. They're subjected to biting winds, blinding snowstorms, and subzero temperatures. Many pull muscles, incur stress fractures, or are afflicted with diarrhea, dehydration, intestinal viruses, or pneumonia.
During the 2019 Iditarod, more than 230 dogs were pulled off the trail—likely because of exhaustion, illness, or injury. Just one day after crossing the finish line, Oshi died from aspiration pneumonia—probably from inhaling her own vomit, which is the leading cause of death for dogs who don't survive the race.
In late 2018 and early 2019, a PETA eyewitness worked at two dog kennels owned by former Iditarod champions and found widespread neglect and suffering. Dogs were denied veterinary care for painful injuries, kept constantly chained next to dilapidated boxes and plastic barrels in the bitter cold and biting wind, and forced to run even when they were exhausted and dehydrated.
Please send e-mails to the following executives urging them to end their support of the Iditarod:
GCI CEO Ronald Duncan at rduncan@gci.com
Matson CEO Matthew J. Cox at mcox@matson.com
Then, use the form below to ask Chrysler and Donlin Gold and its parent companies—Barrick Gold Corporation and NOVAGOLD Resources, Inc.—to sever their ties with this abusive race, in which dogs are run to their deaths.
https://support.peta.org/page/1058/action/1?utm_source=PETA::E-Mail&utm_medium=Alert&utm_campaign=0320::ent::PETA::E-Mail::Victory%20Alaska%20Airlines%20to%20End%20Longtime%20Iditarod%20Sponsorship::::aa%20em&ea.url.id=405599&forwarded=true