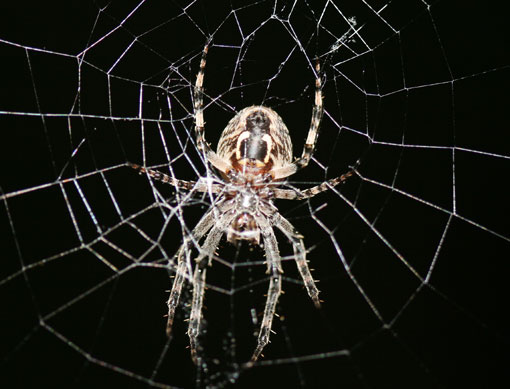 As Venus does not have her usual 'Goodnight' post for you tonight; I am taking up the case, and its a bit different and off the cuff -spur of the moment; but I hope you enjoy.
'The Cure' are one of my favourite English bands; so here is a night time 'Lullaby' from them for you to go to bed with.
'On candy stripe legs the Spiderman comes
Softly through the shadow of the evening Sun
Stealing past the windows of the blissfully dead
Looking for the victim shivering in bed
Searching out fear in the gathering gloom
And suddenly a movement in the corner of the room
And there is nothing I can do when I realize with fright
That the Spiderman is having me for dinner tonight'.
Don't let the spiderman have you for dinner tonight !
Visit us at WAV tomorrow instead and keep up with animal news.
Remember; the spiderman is always hungry !!!
Regards Mark