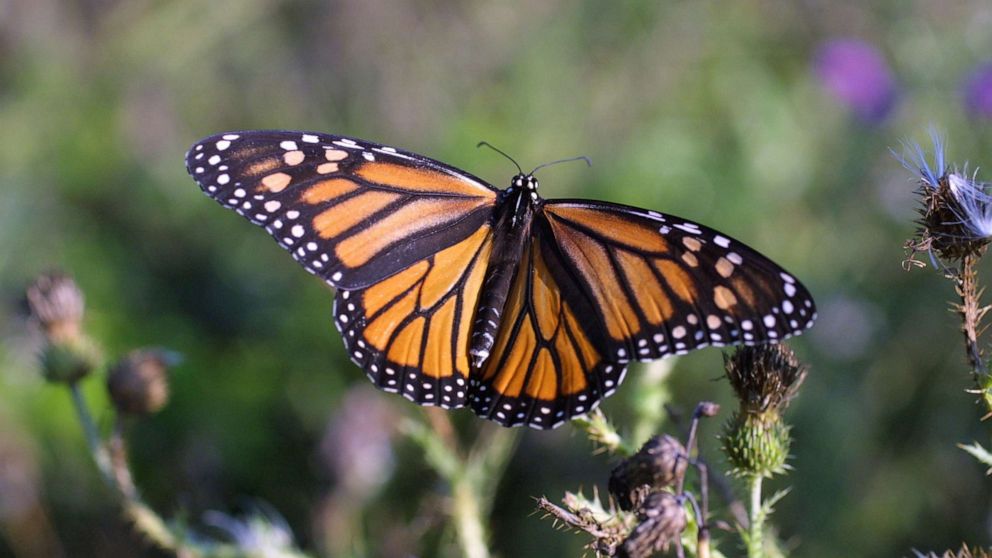 Lawsuits pile up over endangered species decisions made by Trump administration
Ten species have been left in "regulatory purgatory," according to the lawsuit.
The Biden administration is continuing to field lawsuits filed over Endangered Species Act decisions made by the Trump administration.
The Center for Biological Diversity sued the U.S. Fish and Wildlife Service Thursday over its failure to provide protections under the Endangered Species Act for 10 species "it admitted needed them," according to the organization.
MORE: Fate of monarch butterfly still hangs in the balance after endangered species decision
Among the species are the monarch butterfly, which in December the Trump administration decided that adding it to the list of threatened species was "warranted but precluded." This meant that while the monarch butterfly became a candidate for listing as an endangered species, it was not yet listed as the agency prioritizes other candidates.
The monarch butterfly was added to the International Union for Conservation of Nature's Red List of Threatened Species in 2014 after it was determined that 90% of its population had declined from its original levels. While millions of the butterflies spent winters in the coastal groves of California in the 1980s, just 30,000 were counted in 2019.
The iconic butterfly's numbers have drastically diminished.due to increased use of farm herbicides, climate change and the destruction of milkweed plants, which is what monarch caterpillars eat and where monarch butterflies lay their eggs.
MORE: Government refusal to protect wolverines sparks lawsuit from conservation groups
Continue reading on page 2