Dear Mark,
I hope this e-mail finds you well.
This year marks three decades of the iconic, world-famous "I'd Rather Go Naked Than Wear Fur" campaign, in which celebrities have taken it all off! Today – after dozens of ads, hundreds of protests, and yearly demonstrations at international fashion weeks – the majority of retailers and designers are rejecting fur, including, most recently, the giant Global Brands Group, which owns Frye and Aquatalia. Cities and shopping centres are banning fur left and right, compassionate consumers everywhere are shunning it, and even Queen Elizabeth II has renounced it.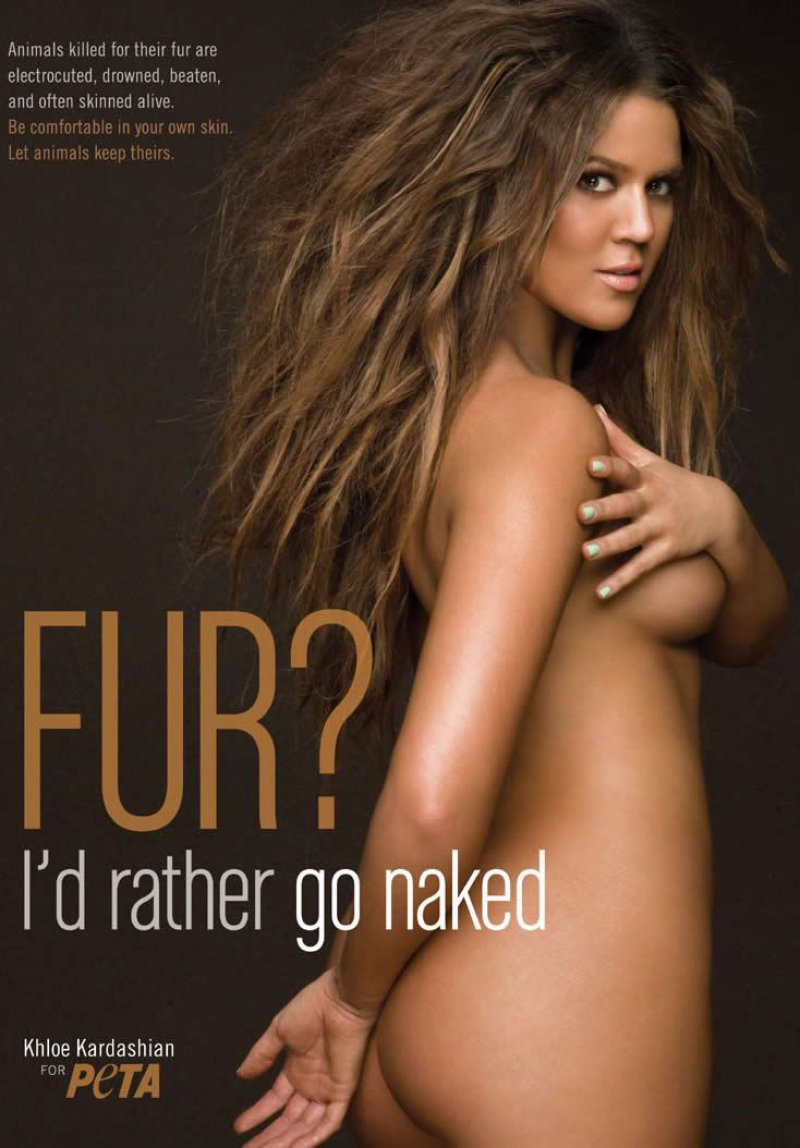 PETA's tremendous progress for animals in the fur industry couldn't have come about without the determined support of kind people like you – or mega-stars like Tyra Banks, Pamela Anderson, and P!nk, who've rejected animal fur by posing in the buff for this eye-catching campaign coordinated by PETA and our international affiliates. Gillian Anderson, star of television's popular The X-Files, made a powerful statement for feminism as well as animal rights when she launched her "I'd Rather Go Naked Than Wear Fur" ad on International Women's Day two years ago.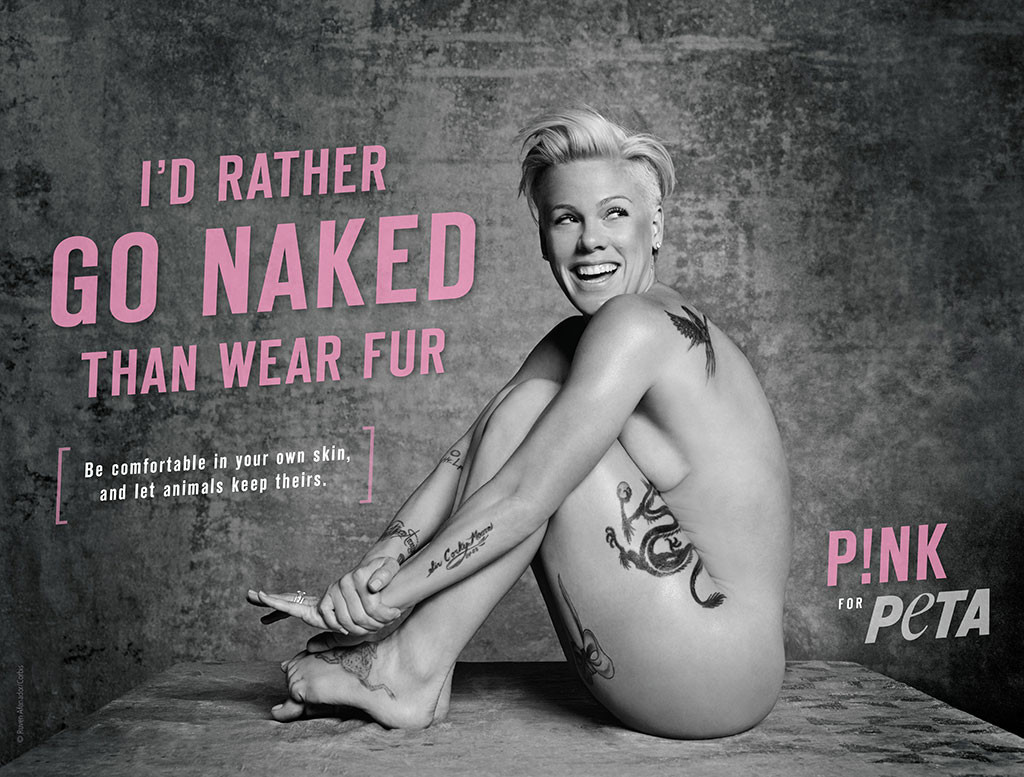 The world hasn't seen the end of PETA's effective, headline-grabbing advertisements and demonstrations featuring nude celebrities or activists. But since the fur industry is now in a downward spiral, we're marking this modern, compassionate era of fashion by retiring "I'd Rather Go Naked" anti-fur ads and expanding our focus on other areas in which animals still need a great deal of help – including the hideous leather, wool, and exotic skins trades.
PETA and our international affiliates are the only major animal rights groups with campaigns against the use of all animal skins, not just the dying fur trade, and this far-reaching activism recently led to a big win for fascinating and widely abused exotic animals.
After hearing from PETA UK and amid growing concern over the devastating Australian bushfires, iconic British fashion label Paul Smith has announced a ban on exotic skins, including kangaroo leather, in all its future collections. This move will protect kangaroos from being shot and decapitated in their shrinking natural habitat, alligators from being hacked open and impaled with metal rods, and young ostriches from being suspended upside down before their throats are slit.
After similar exotic skins bans from household names like Chanel and Victoria Beckham, we now hope giants like Hermès and Prada will soon join the growing list.
Thank you for helping us grab the public's attention, push companies to make kind decisions, and work to end animal suffering in the fur trade and other abusive industries.
Very truly yours,
Ingrid E Newkirk
Founder
————————————————–
Below – the brilliant anti fur campaign by 'Respect for Animals'; England.