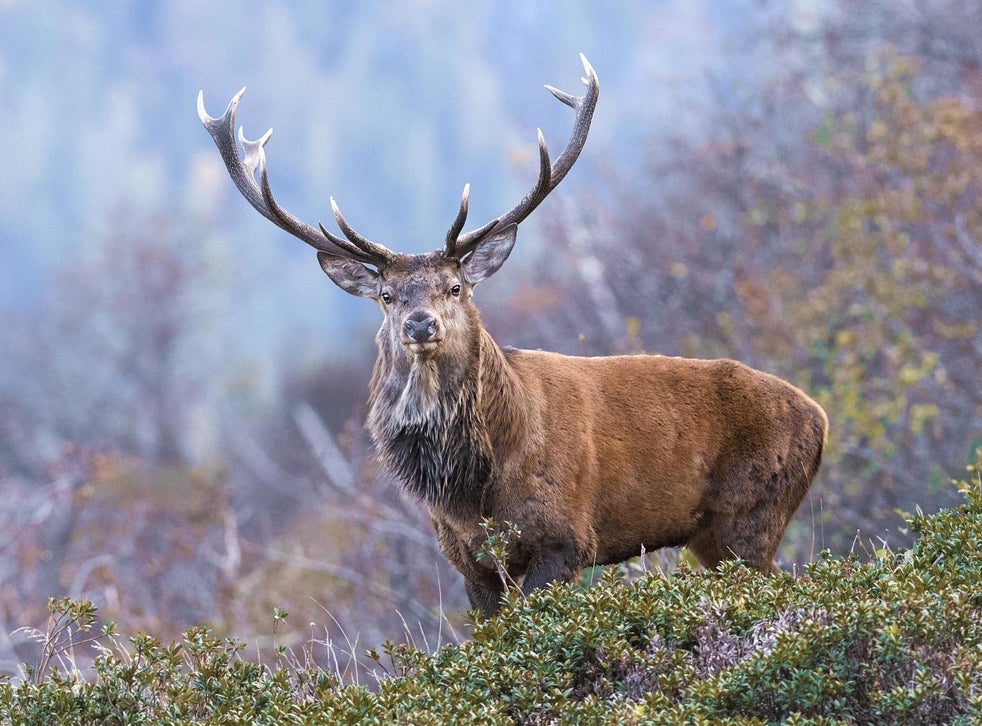 The Devon and Somerset Staghounds met three times a week before the coronavirus lockdown(iStock)
WAV Comment – I think we can speak for the majority of UK citizens who will be very bummed off when they hear about this.  Ex hard working older folk around the country cannot afford to pay a TV license; and yet government money is handed out like sweets to hunt scum.  There is something wrong big time ! – and its called 'a government'.
Stag hunt handed taxpayer-backed £50,000 coronavirus loan and £10,000 grant
Exclusive: Numerous hunts around UK believed to have used government lending schemes during pandemic
2 days ago
https://www.independent.co.uk/news/uk/home-news/stag-hunt-coronavirus-business-loan-taxpayer-funding-ban-a9699621.html
A stag hunt has been handed a £10,000 grant and a £50,000 loan from taxpayer-backed schemes that help struggling businesses survive the coronavirus pandemic.
The Devon and Somerset Staghounds is understood to be one of a number of hunts that have won grants or taken out loans through government programmes during the Covid-19 crisis.
During lockdown, hunts have been unable to carry out their usual fundraising activities such as point-to-point horseracing, which pays for expenses such as hound kennels and staff wages.
The Devon and Somerset pack – which rides on horseback to chase and shoot deer – earlier this year applied to its local district council for £10,000 of public cash, which it was awarded, a hunt report revealed.
The hunt, which already had £40,000 in bank accounts, does not have to repay the grant.
Local authorities administer emergency grants for businesses in England, through the small business grant fund and the discretionary grant fund, set up to try to keep traders afloat as economic activity crashed.
The Devon and Somerset Staghounds also used the government "bounce back" loan scheme to borrow £50,000.
The scheme is aimed at businesses that are losing income because of the Covid-19 outbreak. The borrower does not have to make any repayments for the first 12 months, during which the loan is interest-free.
The pack said its income from April to June had been down by 34 per cent on the same period last year but that some of its lost income had been replaced by the £10,000 grant from Somerset West and Taunton district council.
The report by the masters states: "The hunt has taken advantage of a government-backed unsecured Bounce Back loan of £50,000, which is free money for 12 months. This money will be paid back before the interest-free 12-month period ends.
"The money will sit as a form of overdraft facility should it be needed during the next year. Excluding this loan, the hunt has £30,000 in the bank plus a further £10,000 sitting in the Hunt Club account."
about:blank about:blank javascript:void(0) The League Against Cruel Sports says it understands that hunting groups have encouraged packs to apply for government support to to recover lost income during the pandemic, and that they have widely been accepted.
"Most hunts trade as companies or commercial organisations that make a profit," said spokeswoman Emma Judd.
Somerset Wildlife Crime, a group that monitors and reports hunts, illegal badger persecution, trapping, snaring and poaching on Exmoor, told supporters: "Bet you're all delighted to know your council tax is propping up the stag hunts."
Although the Hunting Act 2004 outlawed the hunting of wild mammals with dogs, it allows hunters to use up to two dogs to hunt wild animals for "observation and study".
The Devon and Somerset uses this legal exemption to chase deer across Exmoor and the Quantock Hills, helped by supporters in vehicles, before shooting them, insisting it is not illegally hunting for sport.
The group, which usually meets three times a week in season, says it has the support of farmers and landowners in managing the large deer herd on Exmoor.
Dozens of social-media users were outraged at the grant and loan.
One Facebook user commented: "Money should go into public services – never right."
Others argued residents should withhold some of their council tax.
One said: "Outrageous when we have so many people needing help at this time."
The Independent has asked the Devon and Somerset Staghounds to comment on the grant and the loan, and has asked the Countryside Alliance to clarify how many hunts in the UK have been given coronavirus support loans.
The Independent also asked Somerset West and Taunton district council on what basis the £10,000 grant was awarded.
None of the three groups had responded before publication.