Six whales were killed on August 17th on the island of Suduroy (Faroe Islands). The animals were stranded or in the shallow water on Sandvik Beach.
No attempts were made to save the animals or help them back into the open sea.
https://www.in.fo/news-detail/news/seks-doeglingar-lagt-beinini-i-sandvik/
---
——————————————————————————————————————-
And I mean… When human animals are in need, failure to help is a criminal offense.
So this applies to our conspecifics.
It does not apply to the other animal species because they have no rights.
The whales are left in their tragic fate, and many of the native human animals have certainly received a few pieces of 'satisfaction' with their murder and the reward of sliced meat.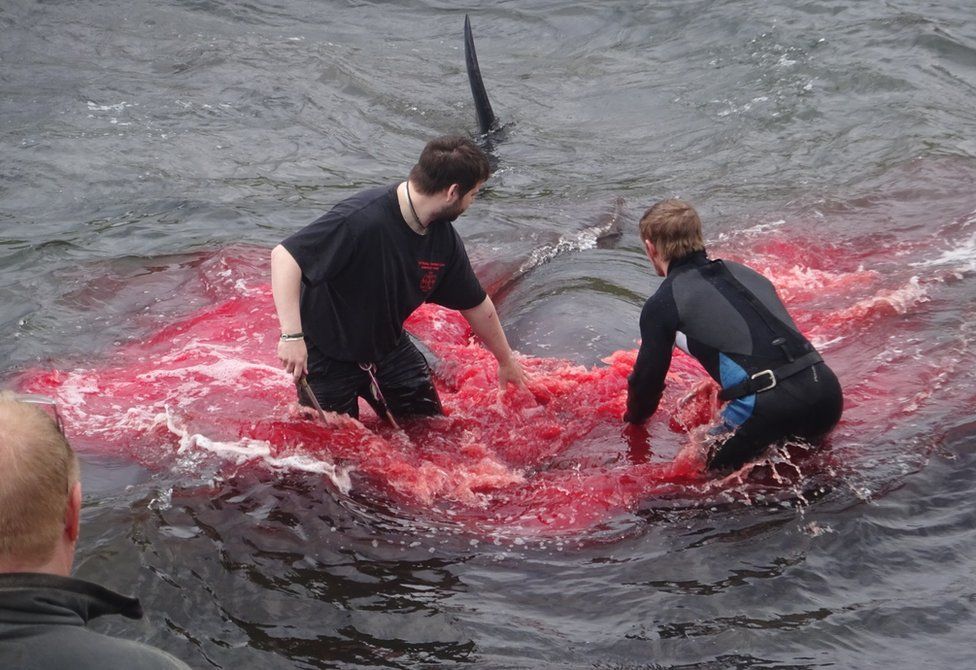 This is the glaring example of human superiority.
The whales, like all animals in the world, from mussels to primates, have no rights, we have determined it, we human animals, those who think and act in a fascist way.
And that's why so many natives of the Faroe Islands people, with the intellectual potential of a bookkeeper, try to justify this negligent murder with outrageous comments on the in.fo link above.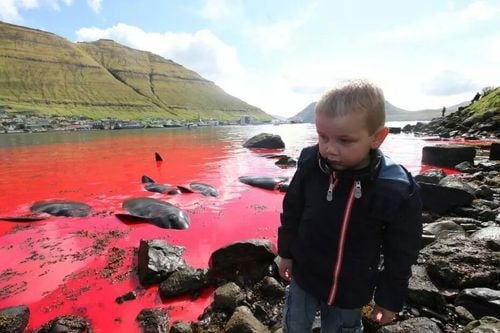 My best regards to all, Venus
Additional – Mark Memories.
I can remember taking to the streets with Joanne and Trev about the Faroe whale slaughter as far back as what ? – 1991.
We were attempting to get English supermarkets to stop selling Faroese fish – fish from the blood junky whale killers,
We had a lot od support from the public; and as you can read in the newspaper article on https://serbiananimalsvoice.com/about-us/ – including more photos of the annual slaughter; we got the message across.
Did we win ? – of course not; the slaughter still goes on, what, 30 years later; did we reach a message to a few ? – sure we did.