Catch up with the latest Cop26 news here:
Police praise good natured campaigners
Police have praised the majority of "good natured" marchers who took part in one of Glasgow's largest protests in memory.
About 100,000 took part in the procession from Kelvingrove Park to Glasgow Green on Saturday.
Officers made 22 arrests – one after a socialist group were contained and the rest after protesters chained themselves on a bridge.
Crowds swiftly dispersed after speeches concluded leaving little litter behind.
Police later told the BBC there were no major incidents following the event.
https://news.sky.com/story/cop26-tens-of-thousands-march-to-demand-climate-action-on-biggest-day-of-protests-at-climate-summit-12462301
https://www.theguardian.com/environment/2021/nov/07/counter-climate-summit-kicks-off-as-activists-lament-cop26-inaction
'We sold out every vegan bake'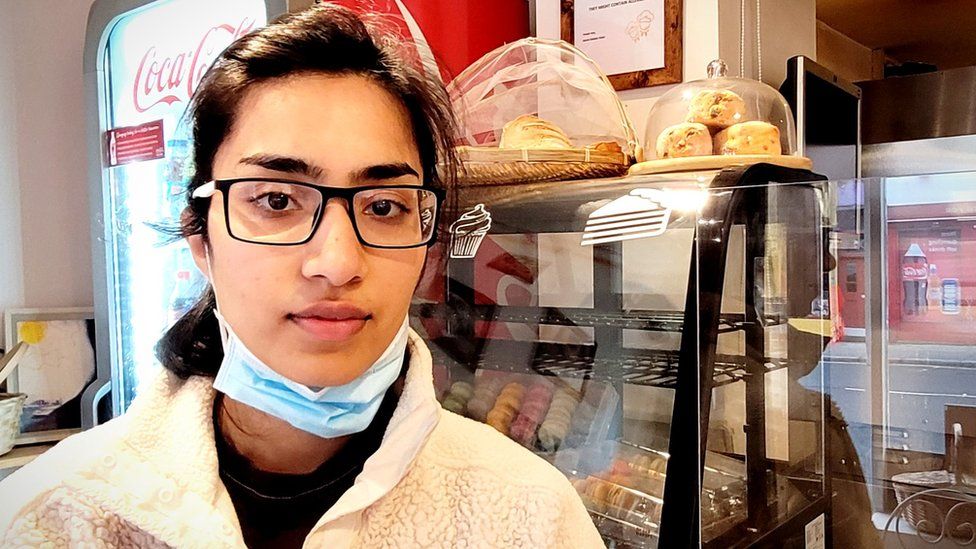 Arouge Salin has worked at the Brave Bakers coffee shop on Saltmarket for around two months.
It was one of the few businesses in the area that had opted to stay open on Saturday – a move that paid off as tens of thousands of activists walked by.
The 25-year-old was one of three members of staff behind the counter delivering cinnamon twists and hot coffee to shivering customers who had been soaked in the rain.
"It started off quiet, but we had a queue outside the shop until the walk passed – it was non-stop from 15:30 until 18:00, and we normally shut at 17:30.
"We sold out of everything vegan – which never happens. The only thing we had left was our chicken and bacon bake which is usually the first thing to go.
"And we sold so many coffees that our machine jammed. I think people just wanted something warm."
'No problems' with litter
Council crews and event organisers took part in the clean up operation on Sunday morning.
A yarn installation depicting flowers and bees at the entrance to Glasgow Green was removed by the council due to "high winds and wet weather".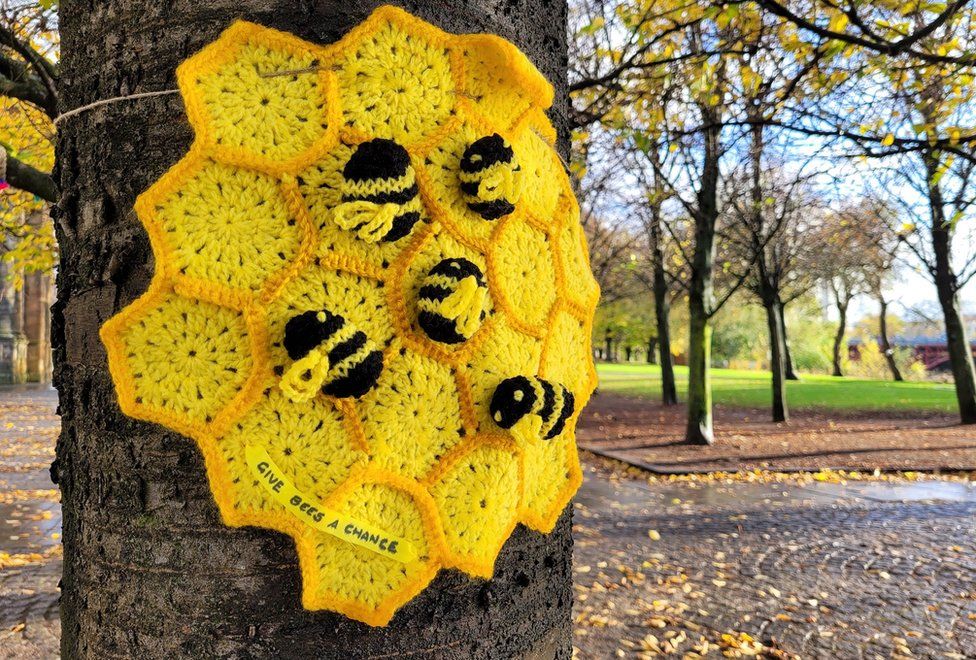 There was also a knitted sign which read "we're watching you" – a phrase which has appeared on Extinction Rebellion campaign material.
A council spokeswoman said: "It is currently in storage for the owner to collect if they so wish."
They added that overall, no problem areas had been identified and no "hotspots" were reported.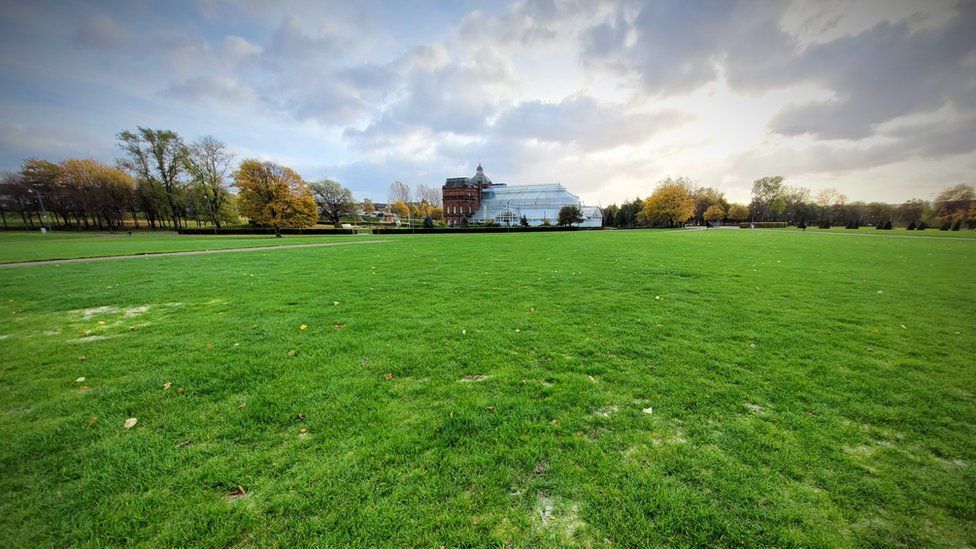 Glasgow Green on Sunday morning – a huge tribute to the respect of the environmental campaigners – others should take note of this !
Regards Mark