Based on PETA's evidence, a team of U.S. Department of Agriculture (USDA) officials conducted a multiday inspection of the mill.
The dogs had no beds, no toys, no stimulation—no real lives.
For more than 50 years, various companies have bred them at this dog factory farm to sell to laboratories for experimentation.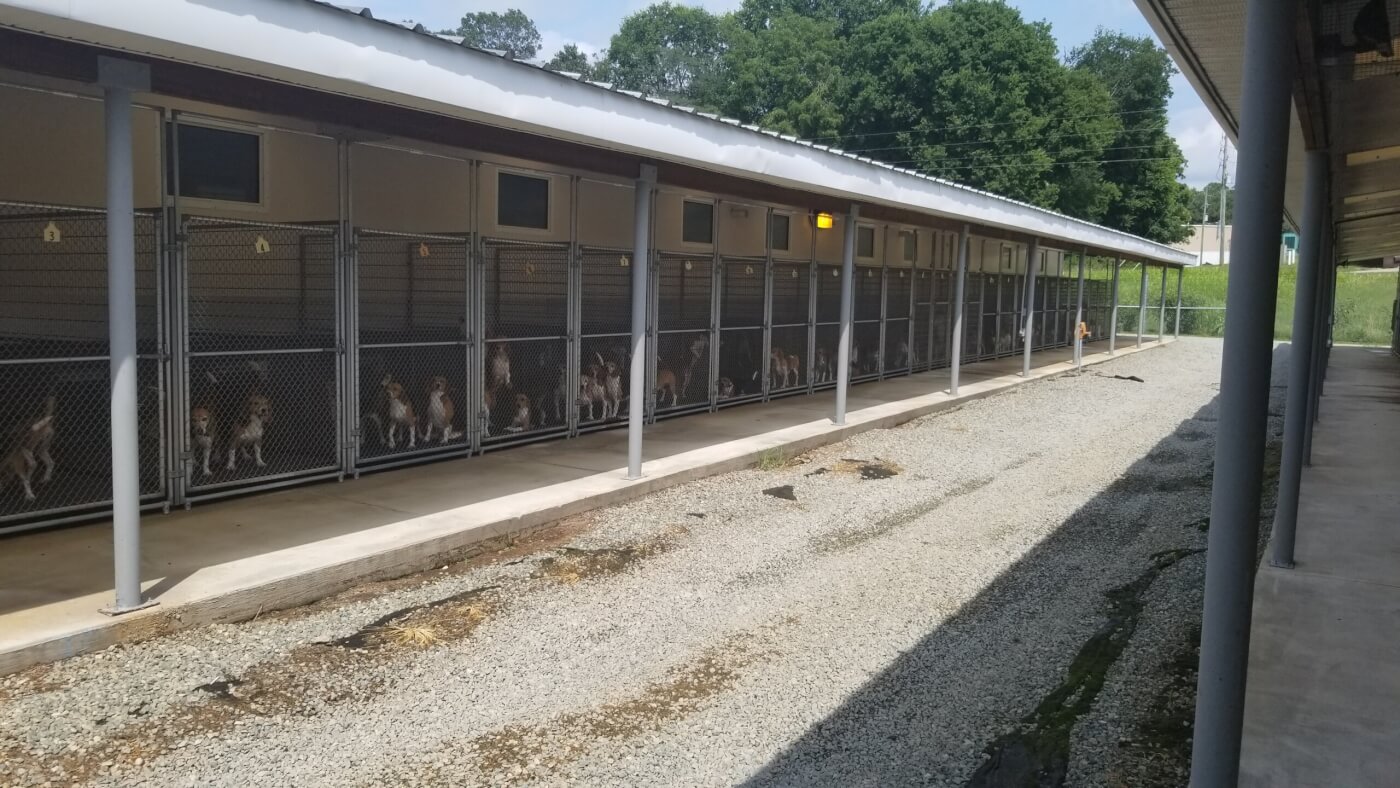 The dogs were kept in sheds that stretched as long as a football field and were deafeningly loud when hundreds of them barked at once.
The noise level reached over 117 decibels—louder than a rock concert—and of course, the dogs have no way to escape from the virtually constant noise.
Dogs' hearing is much more sensitive than humans'—they hear sounds that we cannot and from much farther away.
The crowded and stressful conditions cause the animals to fight, often resulting in injuries, especially to their ears.
Female dogs are bred repeatedly for years.
Many gave birth to puppies on the hard floor.
A supervisor found one pregnant dog afflicted with a fever. The next day, a worker found her "dead—like stiff as a board," with "two puppies in her and … they had torn through her uterus [and] were just kind of floating around in her abdomen. So all like … the afterbirth … was all … in her stomach. And I think that just led to a massive infection."
Dead and Dying Puppies: An Almost Daily Occurrence
Over the course of the investigation, PETA's eyewitness found more than 350 puppies dead among their live littermates and mothers.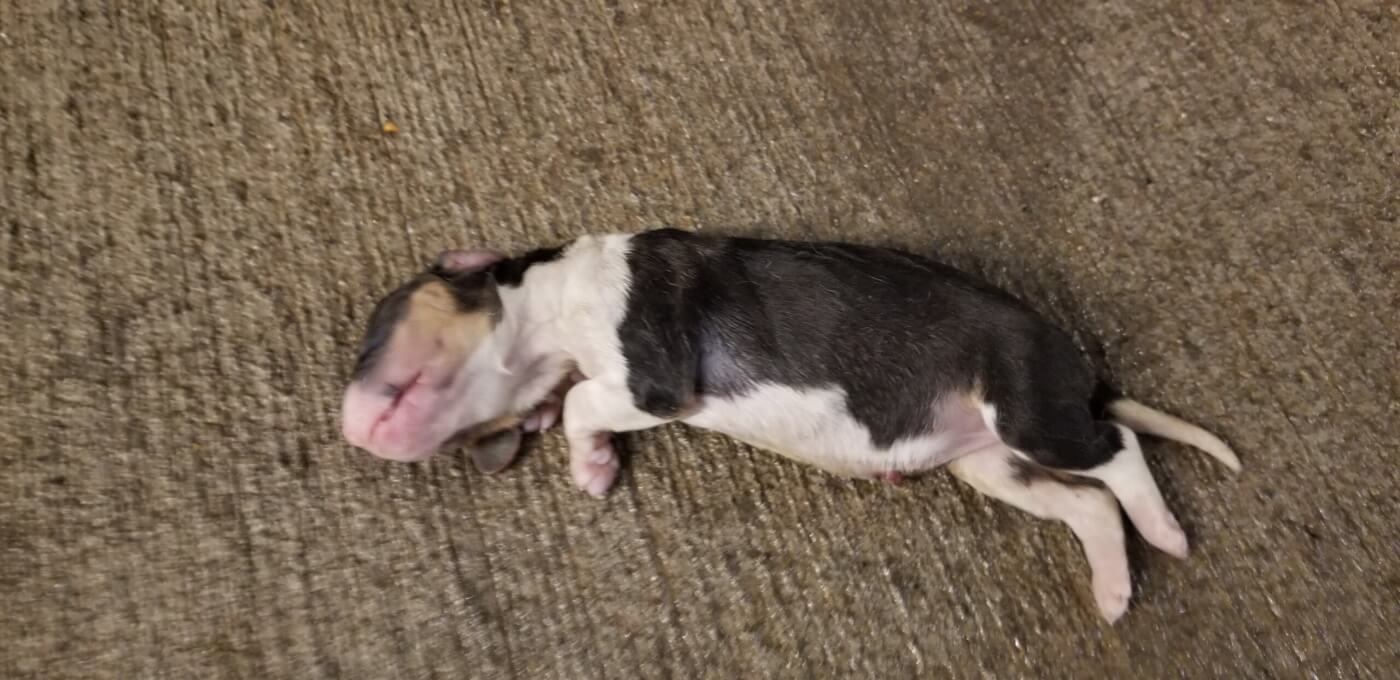 Some puppies had been inadvertently crushed to death by their mothers inside the cramped cages, while others suffered from hydrocephalus (in which fluid builds up inside the skull and puts pressure on the brain), were eviscerated, or just couldn't survive the harsh conditions.
Continue reading "U.S: Shot down the breeding hell of dogs for experimentation" →