WAV Comment – Having enjoyed many states in the USA over many years; 12, 14 visits – lost count; and witnessing some people eat, 'dive in and eat all you can' type thing; especially in say, Las Vegas, for example; I personally have big doubts that the USA would ever 'entirely' be meat free.
Obviously I would love to see it happen, but am afraid this maybe just media hype rather than reality.
Quote from article – Despite the optimism for a meat-free future, 52% of respondents said turning plant-based isn't a 'realistic possibility' for them right now.
On the other hand, this 2039 scenario is approximately 18 years in the future; and so, hopefully, the very young children of today will be well educated teenagers by then; hopefully eating plant based diets, meat free, for the benefit of them, their health, animals and the environment, as so much present research clearly shows.
Only on 4/8 I was talking to a good (female) friend about all these issues; she is a hairdresser by profession and so meets many people in her work each week. She told me that from her own experiences, so many of her younger clients (we are in England) are now so fully aware of environmental, animal welfare and food issues, so divorced and so much away from the traditional 'Sunday Roast' mob that you sometimes find with some older, entrenched generations who have always had it that way.
So, lets hope those youngsters of today will be taking the issues with them into adulthood.
Possibly, in 20 years time, the amount of Americans who have changed to plant based eating will be huge. Maybe this vision will eventually become a reality..
Regards Mark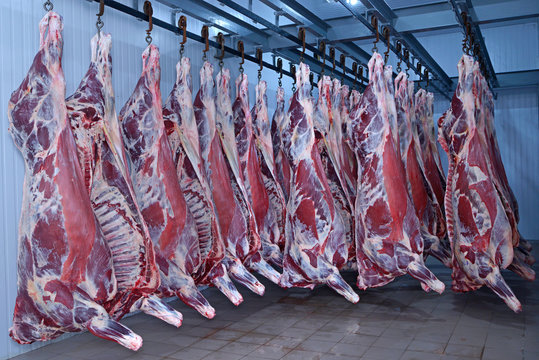 Average American Believes US Could Be 'Entirely' Meat-Free By 2039, Poll Finds
Despite the optimism for a meat-free future, 52% of respondents said turning plant-based isn't a 'realistic possibility' for them right now
The average American believes the US could be 'entirely' meat-free by the year 2039, according to a new poll.
The 2,000-person survey was conducted by OnePoll on behalf of Vegan Strong. It found one in three respondents agrees that everyone will be eating meatless foods in the future.
The average year participants think everyone will follow a plant-based diet is 2039.
'Plants have all the protein you need'
Despite the optimism, a staggering 52 percent of those surveyed said turning plant-based isn't a 'realistic possibility' for them right now. Moreover, one in five said plant-based diets are too expensive and 19 percent think it would be 'too time-consuming to learn the ins and outs'.
Similarly, 55 percent worry they 'couldn't survive on a vegan diet' based on the amount of protein it provides.
Robert Cheeke is Vegan Strong's National Tour Director. In a statement sent to PBN, he said: "Most people don't realize that plants have all the protein you need.
"Yet many elite athletes are converting to a plant-based diet because they are seeing their performance and strength improve dramatically."
However, 31 percent admitted to having given a vegan recipe a go for the first time during the COVID-19 pandemic.
"Plant-based eating can be incredibly affordable if you focus on eating fruits, vegetables, beans, rice, nuts, and seeds," Cheeke then added. "Going vegan is better for your health, your wallet, and the earth."
Is the future meat-free?
Moreover, in 2019, a major report predicted 60 percent of meat consumed in 2040 won't come from dead animals.
The report, by global consultancy AT Kearney, says 35 percent of meat will be lab-cultured and 25 percent will be vegan alternatives.
The predictions were based on interviews with experts. Environmental impact and animal welfare concerns were cited as reasons behind the growing interest in alternative protein.
Source:
Average American Believes US Could Be 'Entirely' Meat-Free By 2039 | Plant Based News