From PeTA UK
Dozens of horses on the Spanish island of Mallorca are forced to pull heavy tourist carriages through busy streets, day in and day out.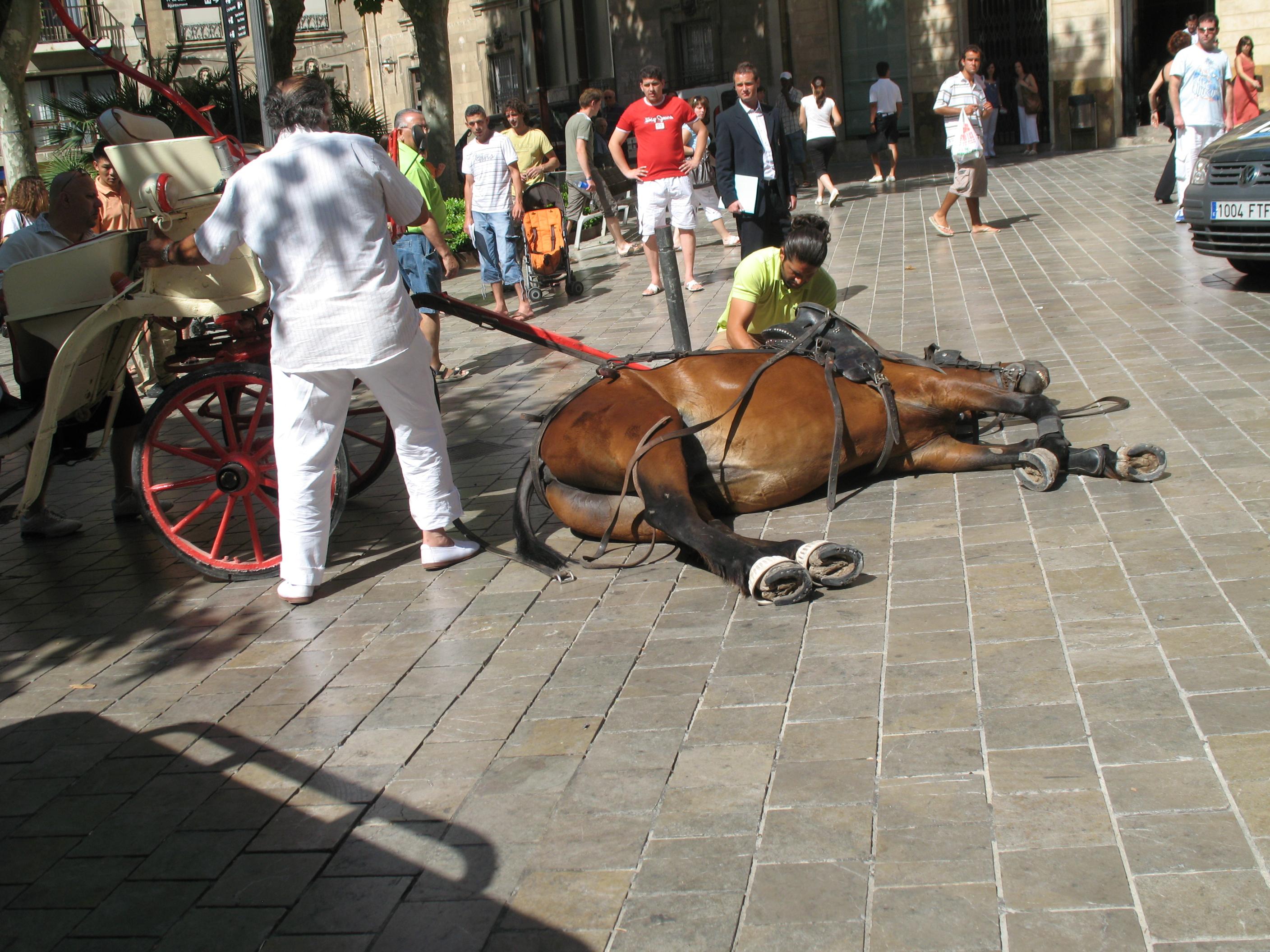 Photo PeTA.
Cruel carriage rides like these have already been banned in Oxford, Barcelona, New Delhi, and Tel Aviv – and for good reason. In Mallorca, many horses collapse from exhaustion – especially in summer, when temperatures regularly reach 40 degrees.
Some horses get caught up in noisy traffic, which often leads to accidents. The honk of a car's horn or even just an insect bite can be enough to trigger their instinct to bolt.
Several cities that prohibit horse-drawn carriage rides instead offer animal- and eco-friendly means of transport such as electric vehicles, which are a much safer way for tourists to explore local sights. There's no reason why Mallorca can't do the same.
Mark, horses belong on pastures where they can rest in the shade, move about freely, and interact with members of their own species.
Will you urgently send a message asking Mallorca's mayors to ban horse-drawn carriages?
ACTION – Send A Message:
https://secure.peta.org.uk/page/30696/action/1?utm_source=PETA%20UK::E-Mail&utm_medium=E-News&utm_campaign=0918::ent::PETA%20UK::E-Mail::mallorca::::peta%20e-news::rs4&ea.url.id=1742231&forwarded=true
Thank you for speaking out for horses.
Sincerely,
Priya S
PETA UK