England – London – Joint Demo Day – Protest against Faroe Islands and Taiji Japan Whale and Dolphin Slaughters.
News and pictures to be posted in a few days when we have some data.
Regards Mark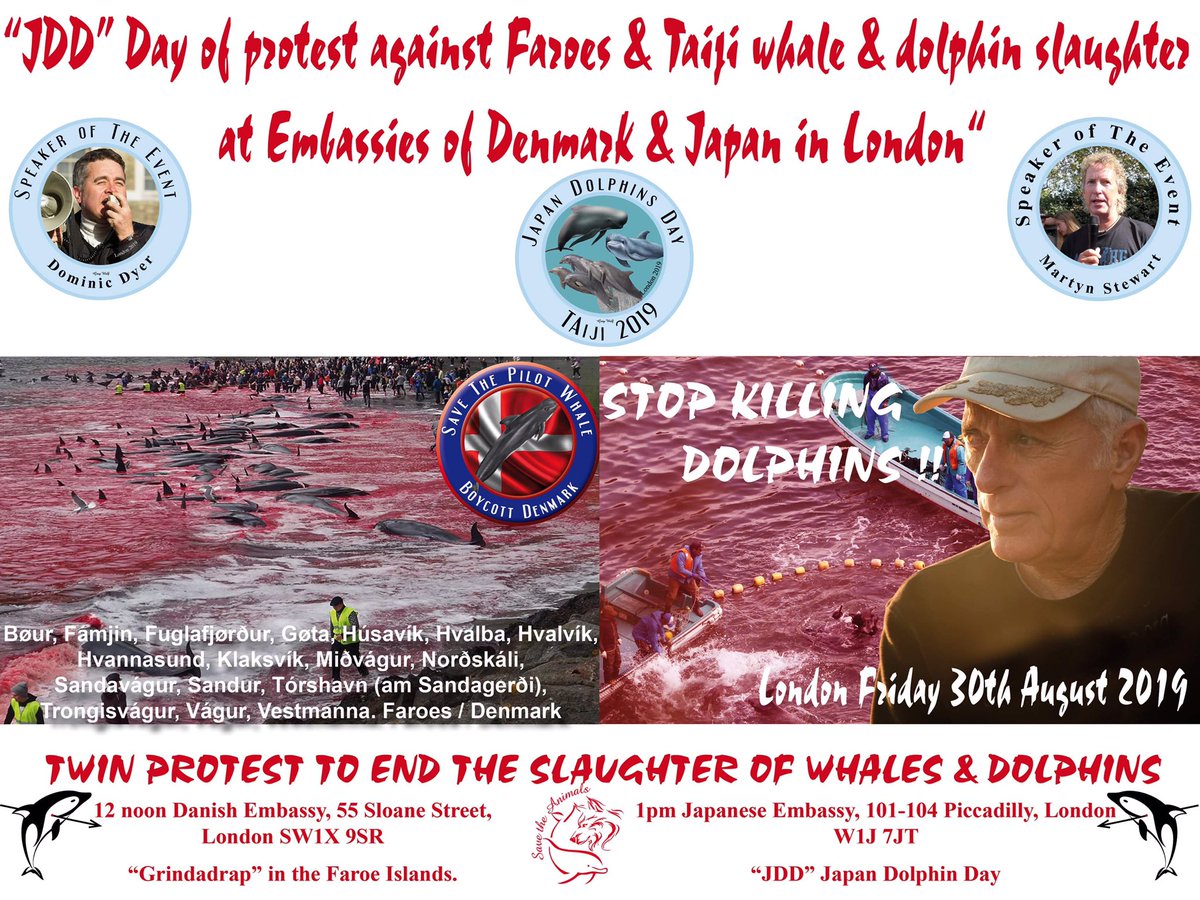 Me, Jo and Trev all those years ago (1991 ?) trying to stop it – and even today it still goes on ! – https://serbiananimalsvoice.com/about-us/ 
Taiji demo in London (2016); days after the death of the great David Bowie:
London – Home of the Brash, Outrageous and Free ! – Morrissey.