Hi all; here are a few petitions which need your support if possible – Thanks and regards – Mark:
Petition Link – Badly Injured Dog Reportedly Dragged Behind Speeding Car Deserves Justice – Animal Petitions
Target: Gizat Nurdauletov, Kazakhstan Prosecutor General
Goal: Give person who reportedly dragged dog behind moving car the toughest sentence punishable by law.
A dog was allegedly tied to the back of a car and forcibly dragged as its driver sped down the road. Kazakhstan police have not named the suspect involved. However, he was detained and is now being questioned by authorities. This person needs to be put behind bars for the maximum amount of time if it is found he committed this unthinkable act of animal cruelty.
Video footage appears to show the dog being dragged behind a moving car with a trail of blood following his injured body. A witness told police that they honked their horn until the driver finally stopped. After the witness asked the motorist why they were mistreating the animal, he allegedly picked up the dog and threw the animal inside his boot before leaving the scene.
The dog was swiftly taken to a veterinary clinic to receive treatment after the suspect was detained. The animal reportedly needs to take pain killers to sustain any quality of life. Sign this petition to demand the person allegedly responsible for this blatant act of animal cruelty be given the longest prison sentence possible.
PETITION LETTER:
Dear Prosecutor General Nurdauletov,
An unnamed suspect was recently detained for tying a dog to the back of his car and then speeding down the road, dragging the helpless animal behind him. He needs to be given the strictest sentence under the law if it is found he committed this horrific crime.
The alleged incident was captured on dash camera. The driver was allegedly going so fast that it would have been impossible for the animal to run behind the car. Instead, the poor dog was dragged and badly injured. Witnesses described a trail of blood left in his wake.
The dog fortunately lived and was treated for his injuries. However, the wounds were reportedly so bad that the dog will experience prolonged pain and suffering. We therefore demand you suggest the person allegedly responsible receive the most stringent sentence allowed by law if it is found he committed this heartless act of animal abuse.
Sincerely,
[Your Name Here]
SIGN: JUSTICE FOR DOLPHIN BEATEN TO DEATH WITH AXES AND STICKS
Petition link – PETITION: Justice for Dolphin Beaten to Death With Axes and Sticks (ladyfreethinker.org)
PETITION TARGET: Minister of Environment, Forest and Climate Change Prakash Javadekar
India's Ganges River turned red with blood as a group of attackers beat a critically endangered and protected Gangetic dolphin to death with wooden rods and an axe.
Disturbing video footage captured by a witness shows one of the men yelling, "Hit it now, hit it now" and the attackers then holding the dolphin's head underwater until he drowned. A local official later found the dolphin floating dead, with multiple lacerations and other wounds to its body, The Guardian reported.
The highly threatened Gangetic dolphin population is now an estimated 1,800 or less, and they are moving alarmingly closer to extinction.
Police in Uttar Pradesh arrested three suspects in connection with this horrifying act of cruelty. Several others who may have been involved in the senseless killing are reportedly still free.
Anyone who assisted in bludgeoning and suffocating this defenseless dolphin must answer for their actions.
Sign this petition urging Environment Minister Prakash Javadekar to push authorities to thoroughly investigate this appalling crime, use all available resources to find and charge any yet-unidentified suspects, and prosecute all perpetrators to the fullest extent of the law.
Korean cat and dog meat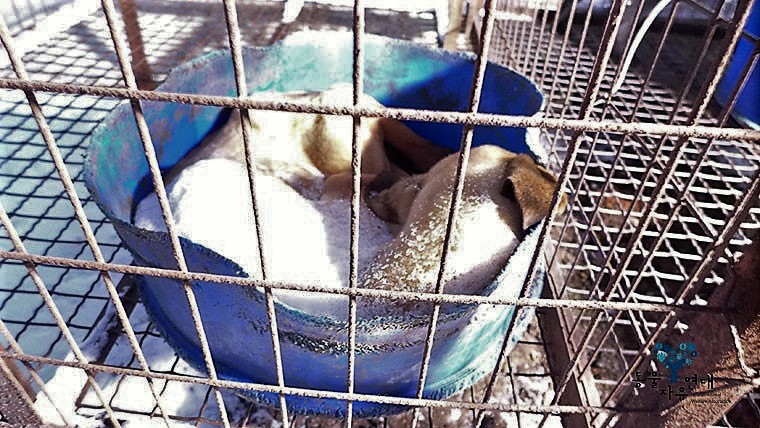 Despite the fact that dog and cat meat consumption is an everyday occurrence and is being carried out all over South Korea, it is NOT LEGAL in that country. Their Government does nothing to stop this illegal practice and they seem happy to ignore it; many Korean citizens are just as apathetic and must also be held accountable.
This is the 21st Century, and it is high time that all South Koreans, leaders and general public alike, stand up and take responsibility to enforce their own country's laws. South Korea and South Koreans cannot continue to ignore these brutal and unethical trades, so let us campaign to urge each of South Korea's cities to enforce their laws and to put an immediate end to these illegal dog and cat meat trades.
The e-People petition is the South Korean government's official petition site and your petition will receive a response from the Korean government. Anyone from all countries can file a petition using the e-People petition. It's quite simple to file e-People petitions, but you can find help on (1) how to file e-People petition and (2) how to check the status of your e-People petitions on our website.
Read the full newsletter with plenty of actions at:
Further Action
Please click on the following link to see loads of other petitions which you can support; go to: