We have very good news:  ​​According to the regional government of Navarra, the bull run in Pamplona has to be canceled this year due to the corona pandemic.
We have already reported about it: https://worldanimalsvoice.com/2019/07/08/pamplona-the-blood-runs-along/
The Spanish newspaper "El Pais" announced the city's decision as follows: "Sadness and silence in a new July 7 without closure of San Fermín. In 2022 the centenary of the bullring is commemorated and the mayor advocates celebrating "something special".
"Something special" is the spectacle of San Fermin!
Because to inspire and enjoy in the 21st century how innocent and completely defenseless animals suffer and are tortured to death is a sign that humanity has barely developed, and that invalidates our humorous manifesto that we are "the coronation of creation".
The second consecutive cancellation is seen as a major blow to Navarre's economy, which is heavily reliant on hospitality and cheap tourism.
Hotel and restaurant operators are angry and sad because they are still struggling with the consequences of several corona lockdowns.
But we are very happy, although we know exactly that next year the "something special" will come again, and this massacre will mean blood and life for the animals again.
PETA has therefore organized a petition calling for the eternal abolition of this medieval spectacle in Spain.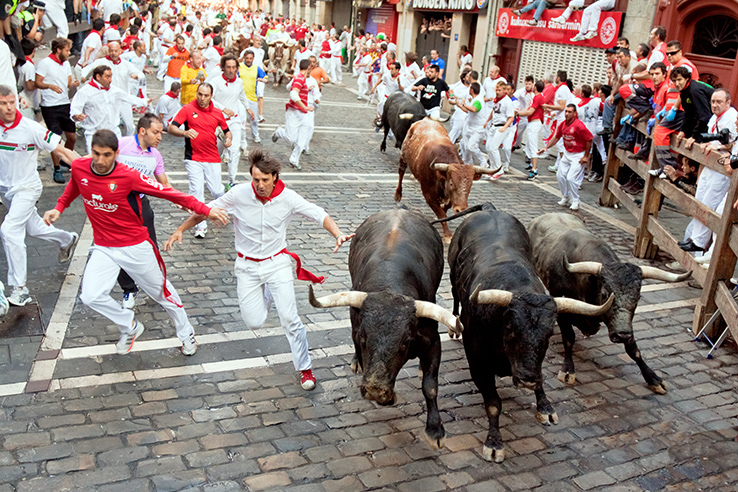 It says: "No More Deaths: Call For a Permanent End to Bullfights and Bull Runs"
We sign and share
https://secure.peta.org.uk/page/61097/petition/1

My best regards to all, Venus