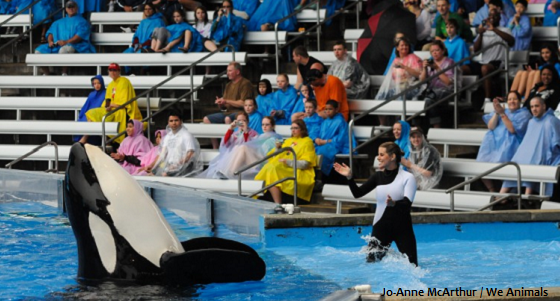 Hi Mark,
SeaWorld: Where enslaved animals are confined to tiny tanks and forced to perform pointless tricks to entertain visitors.
Orcas, other dolphins, beluga whales, seals, and many other animals are suffering in captivity at the marine abusement park. These intelligent, social animals often die prematurely from stress and other captivity-related problems.
At least 40 orcas and dozens of other dolphins have died at SeaWorld from causes including severe trauma, intestinal gangrene, and chronic cardiovascular failure.
Major US companies and the UK's biggest travel provider, the Thomas Cook Group, have already severed ties with the marine park. Now, we need to show TUI UK that we won't rest until it ends its support of orca abuse, too!
Please take a moment to urge TUI UK to stop selling tickets to SeaWorld:
Thank you for all that you do to help animals.
Sincerely,
Priya S
PETA UK