A decade ago, there were at least a dozen chimpanzees working in Hollywood. Now there are none.
And it's all thanks to campaigns like PETA's to get live great apes out of entertainment—and to the dedication of animal rights activists.
There are officially no more chimpanzees in Hollywood!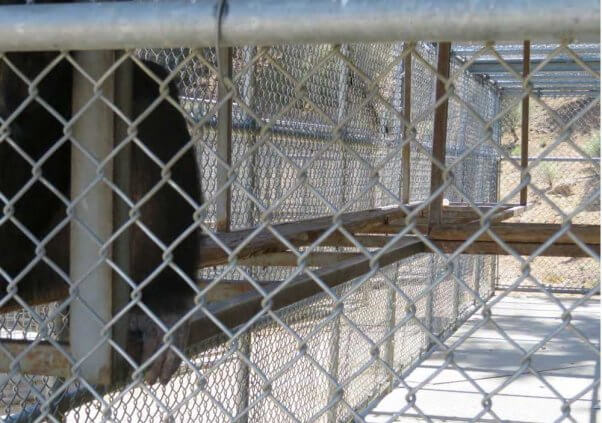 Last year, notorious exhibitor Steve Martin's Working Wildlife dumped the last chimpanzees forced to appear in commercials and other Hollywood productions, including Eli and Susie, at Wildlife Waystation, a now-defunct pseudo-sanctuary near Los Angeles.
The pair were considered useless to the industry after they'd grown too large.
Eli at Lincoln Park Zoo
On June 26, Lincoln Park Zoo (LPZ) announced that it had welcomed Eli (pictured above) and Susie (pictured below) as permanent lifetime residents.
Susie at Lincoln Park Zoo
There, the pair will receive the highest-quality care and have the opportunity to integrate into a larger social group of chimpanzees. They'll live in an enriching habitat that provides for their species-specific needs and receive excellent veterinary care.
PETA campaigned against productions that used Eli and Susie, too, and scored multiple victories for the duo and other exploited chimpanzees.
In 2015, after we sent a letter to MasterChef Junior's judge and executive producer, Gordon Ramsay, explaining that chimpanzee "actors" are removed from their highly protective mothers shortly after birth, Ramsay agreed to pull footage featuring Eli from upcoming episodes of the hit cooking show.
In 2016, GEICO's ad agency signed our Great Ape Humane Pledge, agreeing to leave great apes out of its advertising.