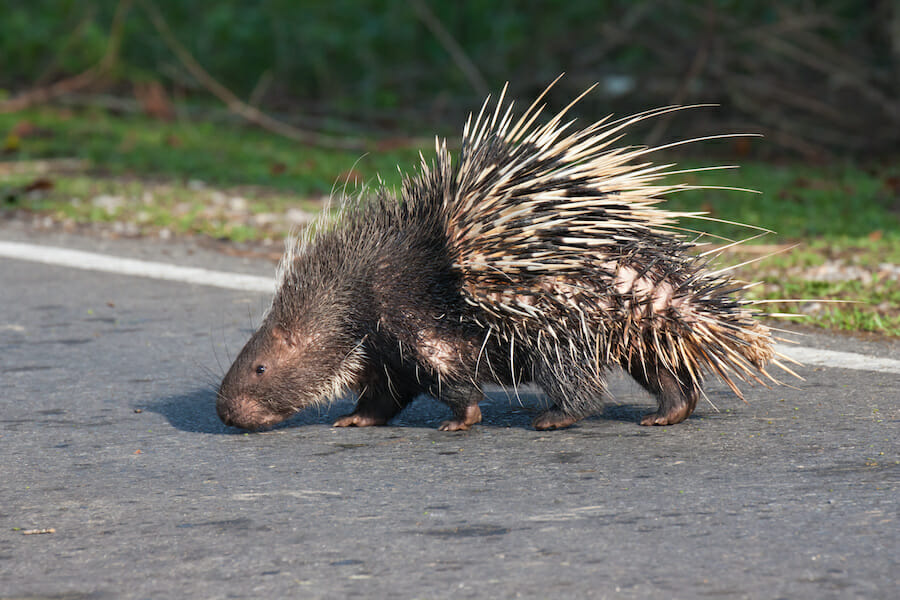 JUSTICE FOR PORCUPINES BEATEN TO DEATH WITH POLICE BATONS
Posted by Colleen Jaskot
WAV Comment: So Cox 'estimated' he killed 3. Does not sound much of a cop if he cant even count that – 3 is not a massive number is it – he did kill 3 or he did not. I estimate I shot 3 people; or was it 102 ? – that's estimating ! – the main question is 'why ?' – to pepper spray innocent animals before you beat them to death ??. No doubt trying to be hard men cops – wonder they did not draw their guns as well; we see so much of it. Fortunately we are in the UK; and to us, this action sounds like everything that is wrong with the police in the USA. Punish them hard; real hard. Something has started to be done; but more is required.
Petition Link – https://ladyfreethinker.org/sign-justice-for-porcupines-beaten-to-death-with-police-batons/?utm_source=Newsletter&utm_medium=Email
PETITION TARGET: Sagadahoc County District Attorney Natasha Irving
More than 10 porcupines suffered violent deaths at the hands of two former Rockland police officers, who pepper-sprayed and beat them to death with their batons while on duty. A third officer is accused of filming and posting videos of this needless cruelty on social media, according to WGME.
Michael Rolerson admitted to killing about eight porcupines, and Addison Cox estimated he killed three, according to a report by a Maine Game Warden investigator.
In one Snapchat video, Rolerson could reportedly be seen beating something on the ground and saying, "I got him," after returning to the police car. A picture was then posted of a dead porcupine.
In another incident, an officer said Rolerson suddenly braked in the police car while they were on duty together, running out to beat a helpless porcupine.
Rolerson and Cox were fired from the Rockland police department and charged with aggravated animal cruelty; Kenneth Smith, the officer who allegedly took the videos, is on administrative leave, according to the Portland Press Herald.
These innocent animals deserve justice.
Please sign this petition urging Sagadahoc County District Attorney Natasha Irving to fully prosecute and sentence these former police officers, showing that animal cruelty will not be tolerated in Rockland, Maine.