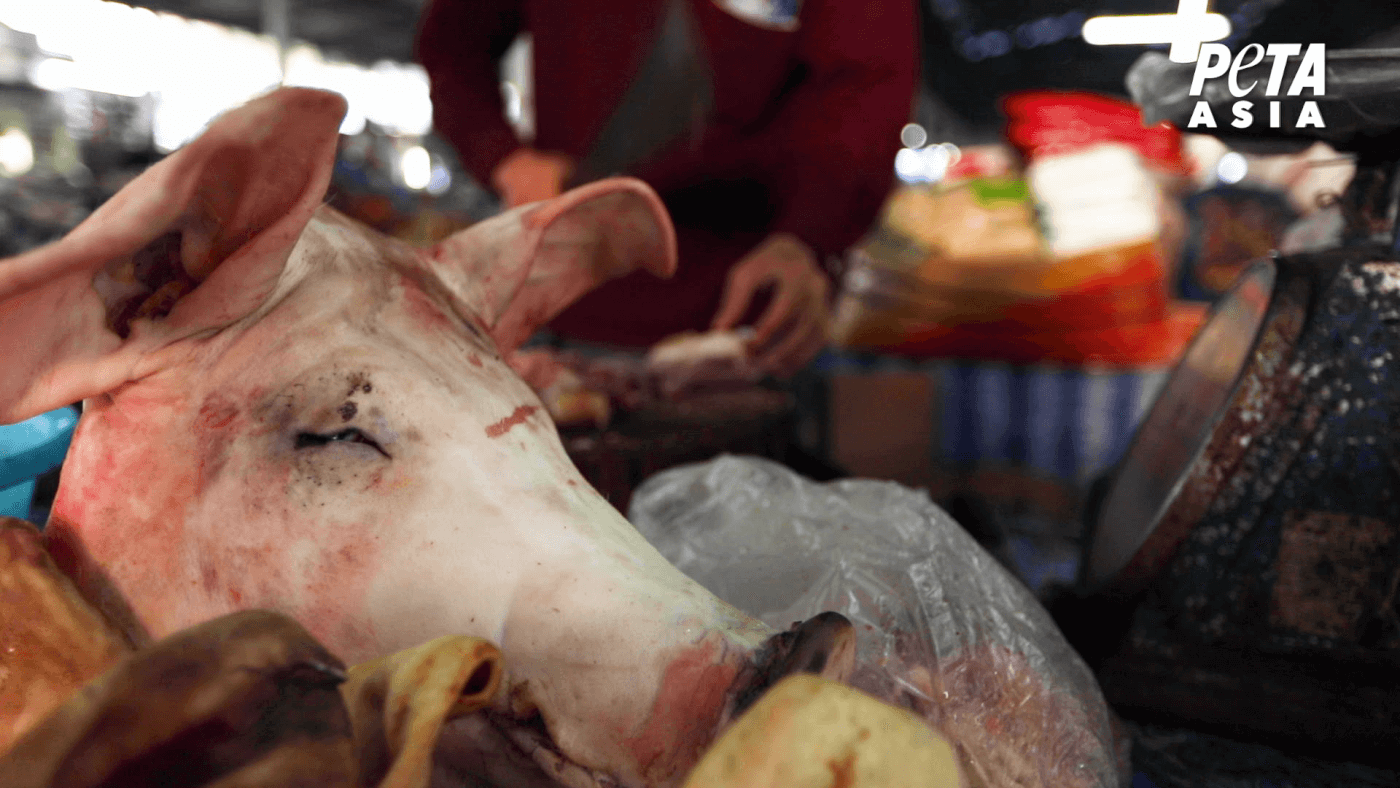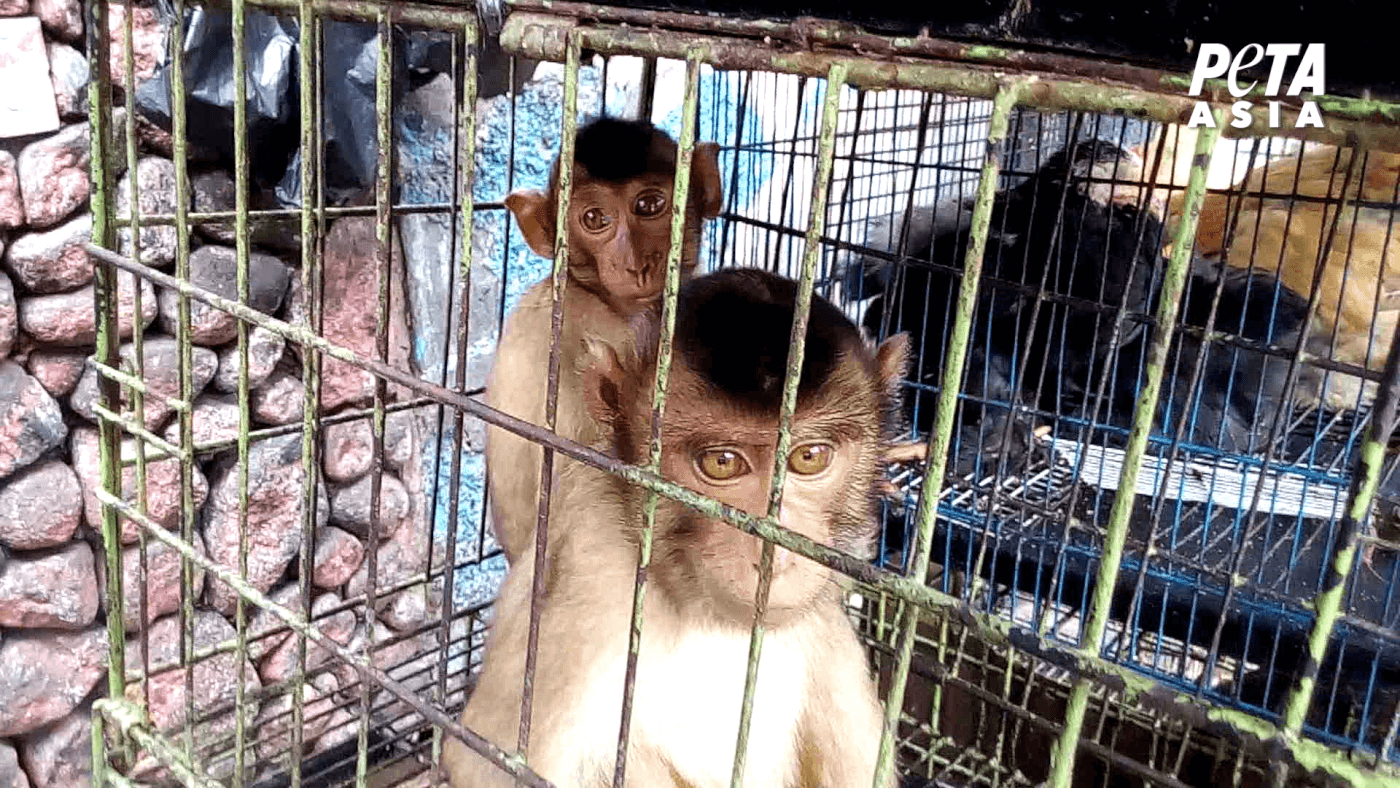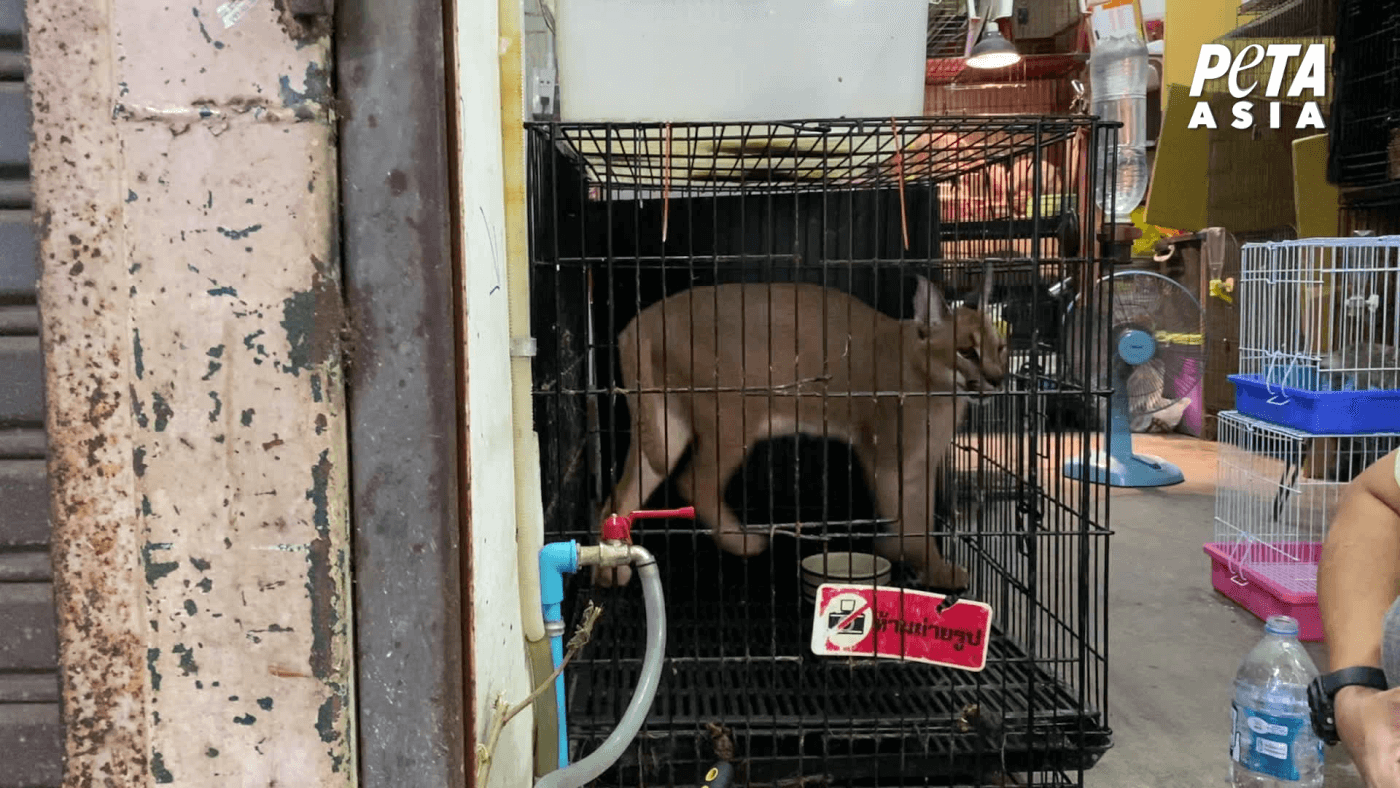 All photos – PeTA Asia
PETA Asia's latest investigation in China, Indonesia, Vietnam, Thailand, the Philippines, Laos, and Sri Lanka reveals that live-animal markets, in which monkeys, bats, chickens, dogs, cats, and other animals are held in feces-encrusted cages and can be purchased for any purpose—including for their flesh or for the exotic-pet trade—are still operating around the world.
Many of these markets are keeping live animals who are known to be carriers of coronaviruses, flu viruses, and other pathogens transmissible to humans in filthy, cramped cages often stacked on top of each other.

Just last week, the World Health Organization (WHO) acknowledged the public health threat that live-animal markets pose and urged countries to suspend the sale of live wild mammals in food markets. This is progress, but it's not enough. Join us in urging WHO to call for an immediate end to all live-animal markets.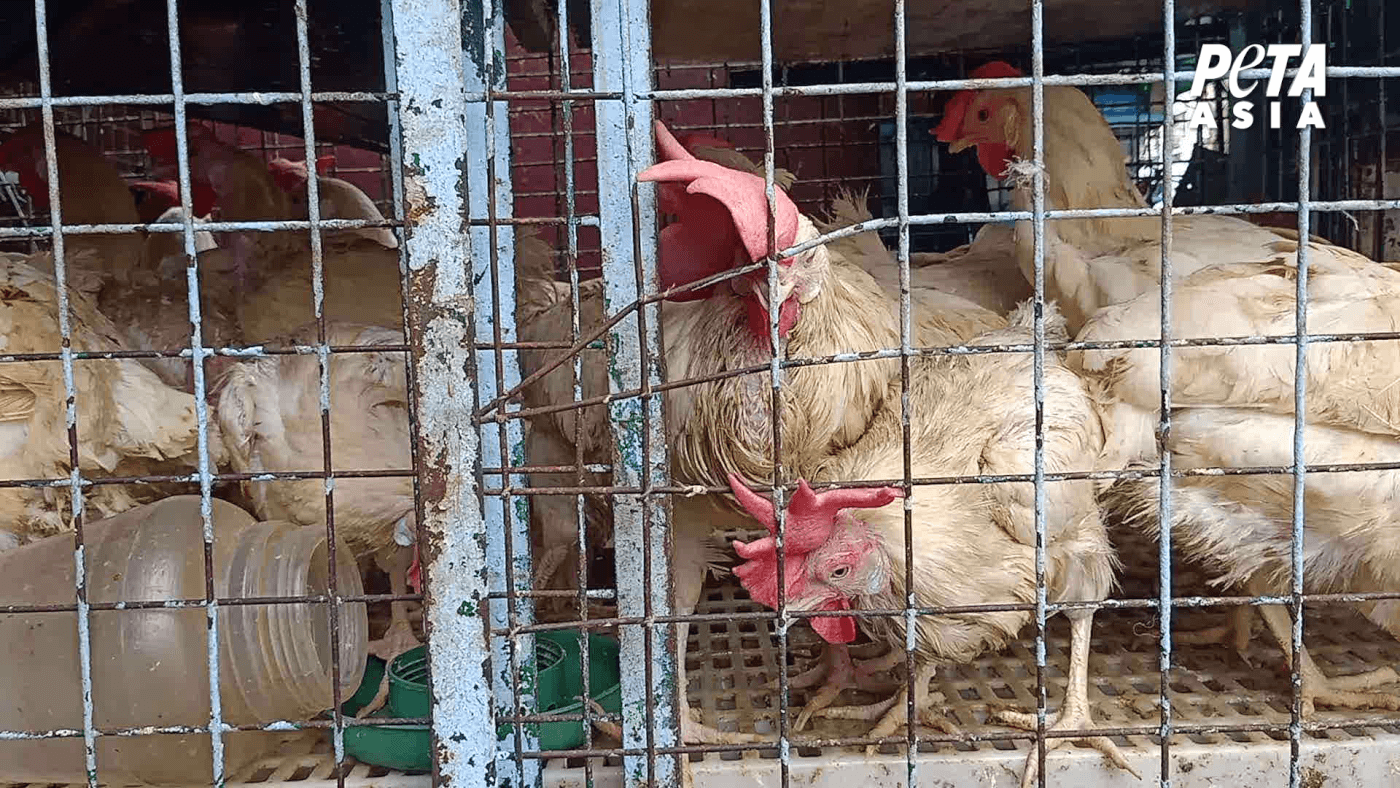 Learn more and take action – video of wet market included:
The World Has Changed, but Live-Animal Markets Haven't
Conditions were nearly identical to those documented in two previous PETA Asia investigations into these markets. Sick and stressed animals of uncertain origin were packed closely together in stressful environments. Chickens, personable animals who enjoy socializing, didn't even have enough space to spread their wings, and larger animals such as a macaque and a caracal cat, animals who roam far and wide in nature, had barely enough space to turn around in. Some cages had feces encrusted at the bottom, and stacking them up facilitated the spread of disease. Dead squirrels, civet cats, bats, birds, and rats were sold in open-air markets without any apparent hygiene protocols.
An investigator was told that customers could purchase the flesh of bats and monkeys purportedly for medicinal purposes.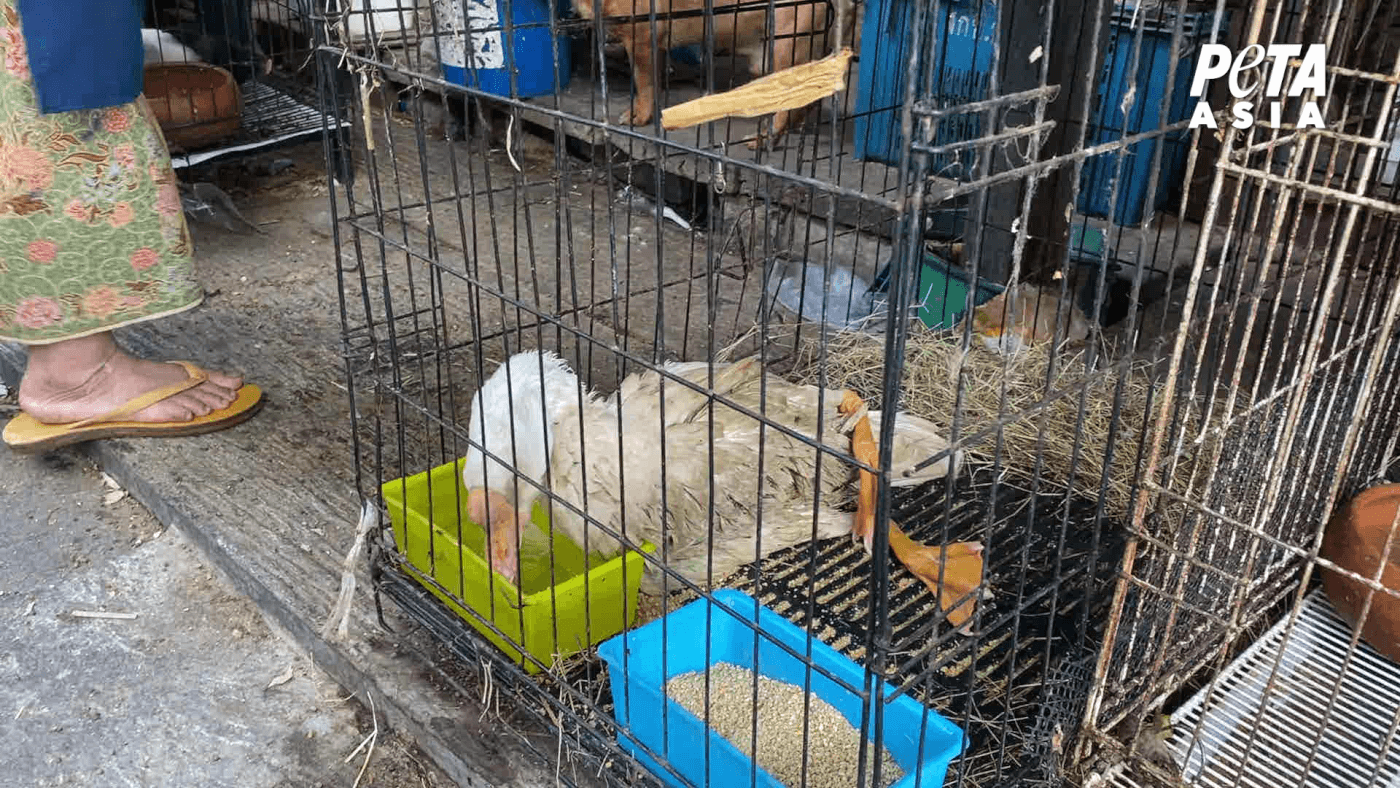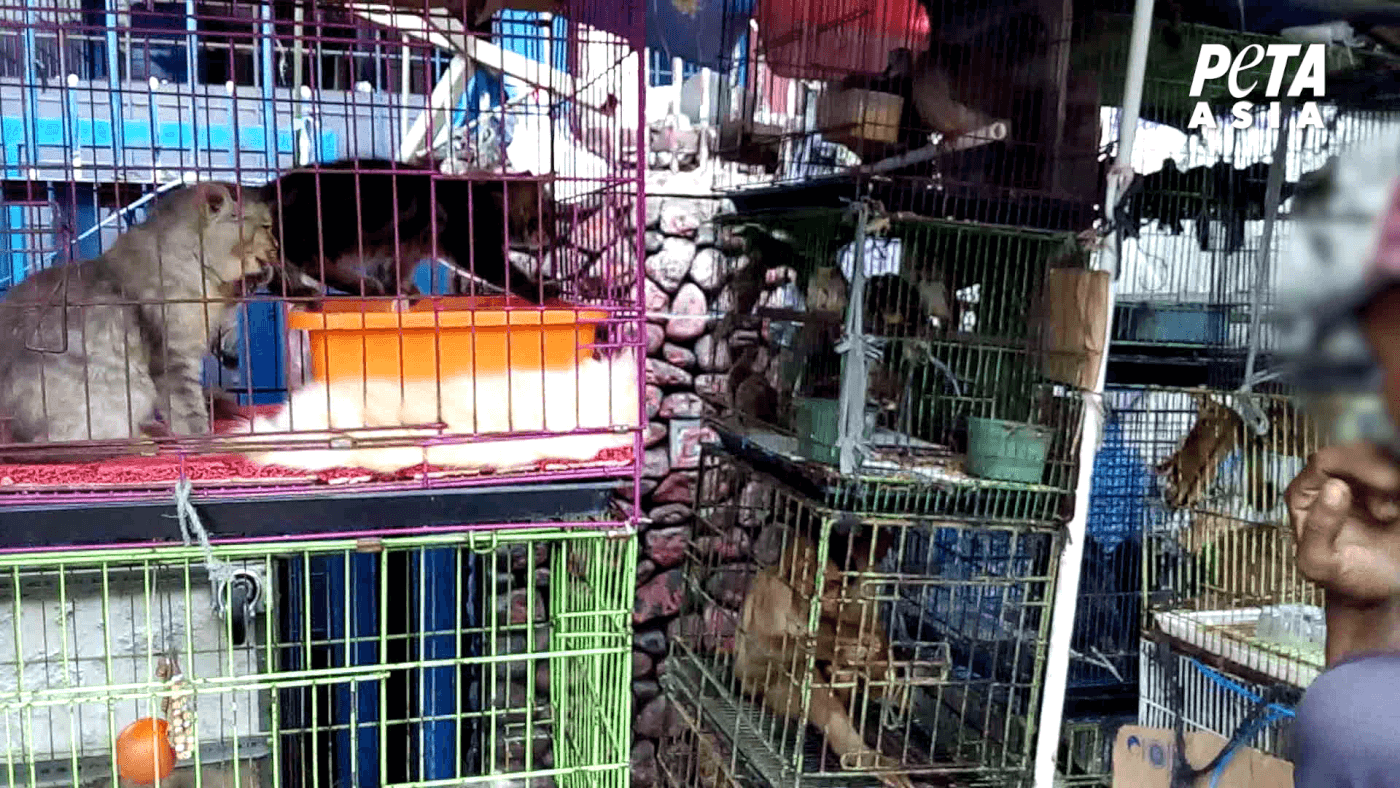 Urge WHO to Call For the Immediate Closure of All Live-Animal Markets
After a solid year of appeals from PETA, undercover video recordings of live-animal markets, "blood"-soaked protests, and signatures gathered from more than 200,000 PETA supporters, WHO is finally urging countries to suspend the sale of live wild mammalian animals in food markets as an emergency measure, saying wild animals are a leading cause of emerging infectious diseases like COVID-19.
This is a step in the right direction but does nothing to stop animals like chickens, pigs, fish, and others from being sold, even though confining and killing them in filthy live-animal markets also contributes to the spread of disease.
You can also help prevent the next global pandemic by dumping meat, eggs, and dairy. The only truly sustainable and ethical way to live is vegan.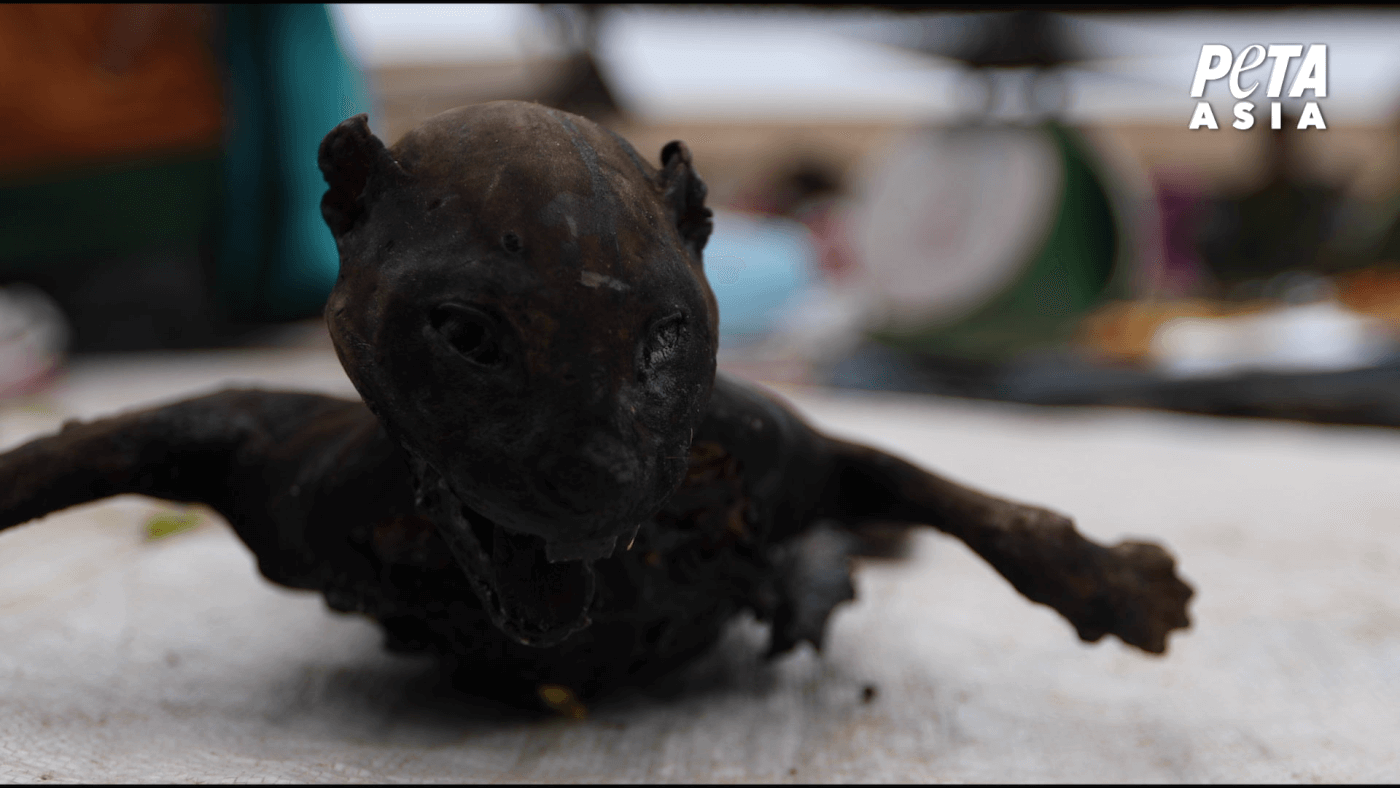 Use the following link to Urge WHO to Call For the Immediate Closure of All Live-Animal Markets
Learn more and take action – video of wet market included:
Regards Mark