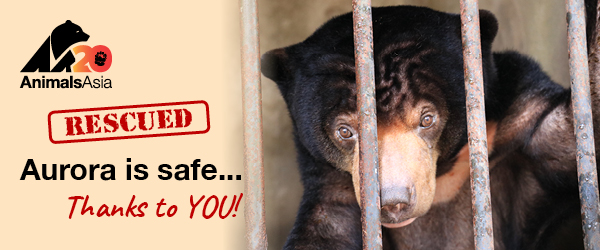 You've made a little sun bear's one andonly wish come true.
Thank you, Mark!
I wrote to you last week asking for your urgent help. We'd learned about a desperate little sun bear, caged and all alone, in a remote part of south-west Vietnam.
Thanks to your generosity, our emergency rescue team and I arrived at Aurora's side on Monday.
There, we were met with this pitiful, gut-wrenching sight…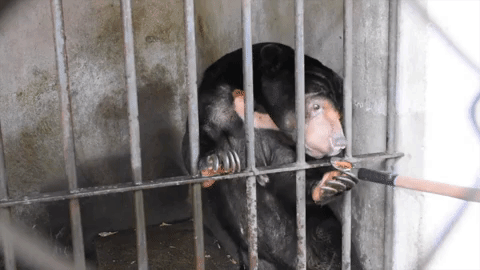 Aurora has had a very sad and lonely life. This disgusting cage had been her entire world for 15 long and painful years.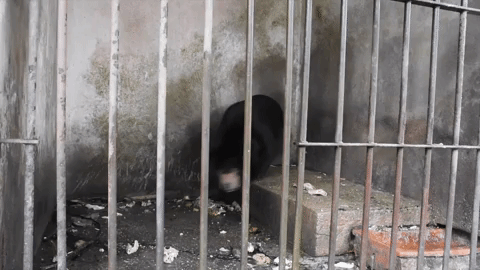 I've been travelling with Aurora on the 4-day journey back to the sanctuary, and she is truly breaking all of our hearts…
Every sight and sound fills her little heart with fear. How terrifying the world must be for a bear who has been in solitary confinement for so very long.
After a life of eating nothing but cold congee soup, she is struggling with food. When we offered her watermelon and pineapple, she didn't seem to know what to do with them.
But slowly, she's beginning to get the hang of it…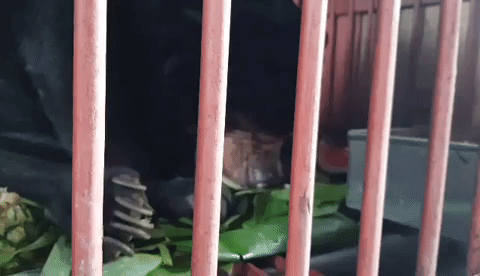 Our brave little survivor finally arrived safely at the sanctuary on Friday. And now the hard work really begins…
Aurora, unsurprisingly, is deeply traumatised by her 15 year ordeal. She has many months and even years of intensive veterinary care and rehabilitation ahead of her.
But in the past week, Aurora has experienced more love and kindness than she's known in her entire life.
Thank you for giving this sad little sun bear a second chance. We couldn't do this without you.
With warming sun bear hugs,
Tuan Bendixsen,
Animals Asia, Vietnam Director
PS This time last week, Aurora didn't have a single friend in the world. But today, she has you. If you haven't had a chance to donate to Aurora yet, could you send a gift today? You could help Aurora heal the wounds of her sad past. Donate now >>