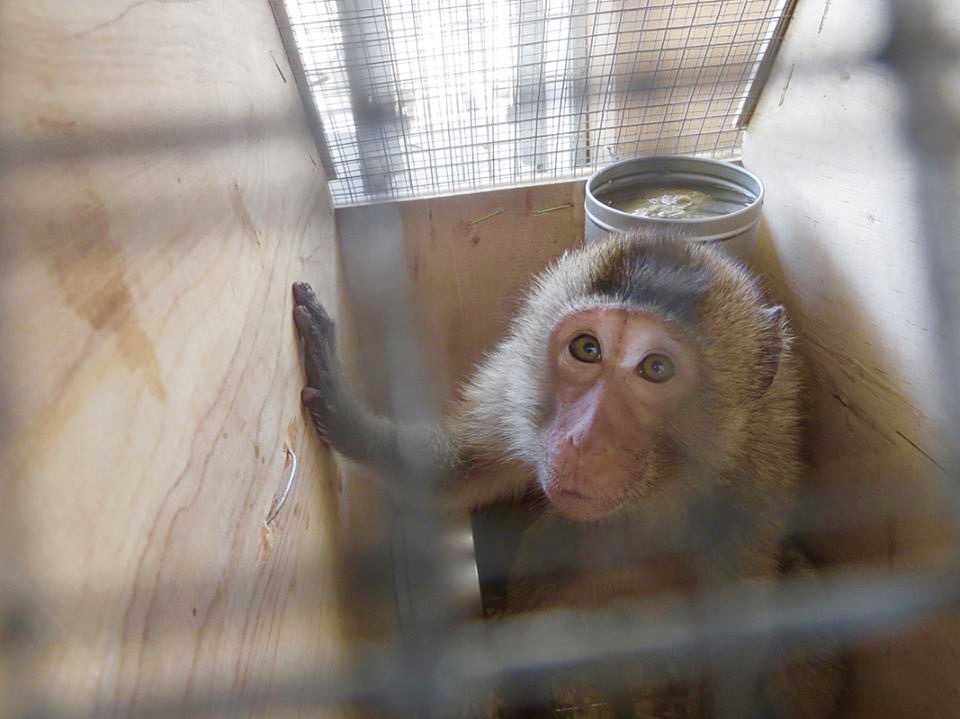 Urgent: We've received information that a Volga-Dnepr Airlines flight allegedly transporting more than 600 monkeys destined for experimentation arrived in Chicago on June 1.
Scroll down for more ways to take action.
Once monkeys arrive in the U.S., they are offloaded from the planes by cargo-handling agents and left trapped in the cramped wooden crates (which are often filled with feces and urine) on the tarmac or loaded with forklifts into a warehouse. These sensitive monkeys must then wait in fear until they're loaded into trucks and transported to facilities for quarantine. Then they're moved yet again to laboratories where more horrors await. They're imprisoned in cramped cages and often cut open, poisoned, crippled, addicted to drugs, shocked, and killed.
We've received more reports that Volga-Dnepr Airlines, a Russian airline owned by the Volga-Dnepr Group, allegedly has plans to transport many more monkeys destined for imprisonment and experimentation in U.S. laboratories. But it's refusing to confirm or deny this.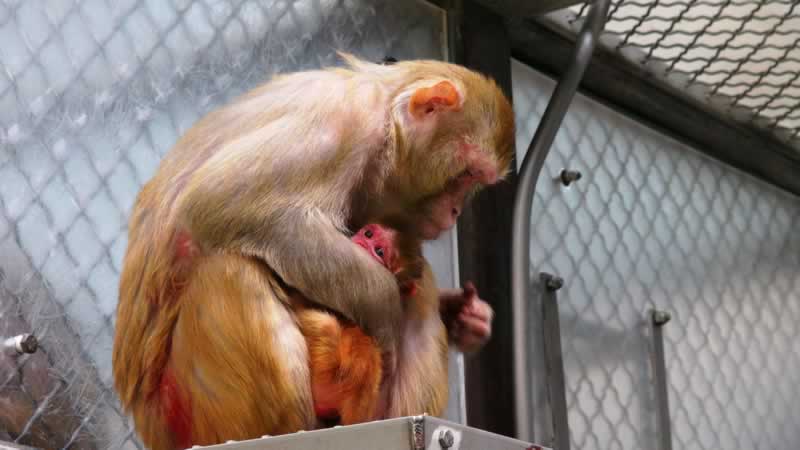 First, urge Volga-Dnepr Airlines to tell the truth and cancel all plans to transport monkeys destined for imprisonment and experimentation in U.S. laboratories!
ACTION NOW:
https://support.peta.org/page/19679/action/1?utm_source=PETA::E-Mail&utm_medium=Alert&utm_campaign=0620::viv::PETA::E-Mail::Flight%20Reportedly%20Transporting%20Monkeys%20Arrived%20Today::::aa%20em&ea.url.id=488312&forwarded=true
Then, let your voice be heard on their Instagram, Facebook, and Twitter pages.
Finally, please share this alert far and wide!
Thank you for your compassion for animals.
Sincerely,
Kathy Guillermo
Senior Vice President
PETA