Hi all;
Here are a few petitions which we would ask you to give your support to.
We have given a brief summary of what each is about, and then included a link to the petition.
Please support, sign and pass on to all your contacts.
That's the bad news; we also have a few great news stories to oppose all this doom and gloom. I have included it all under this one post; we have to move from bad top good.
Thanks and regards – Mark
He dragged his dog for several kilometers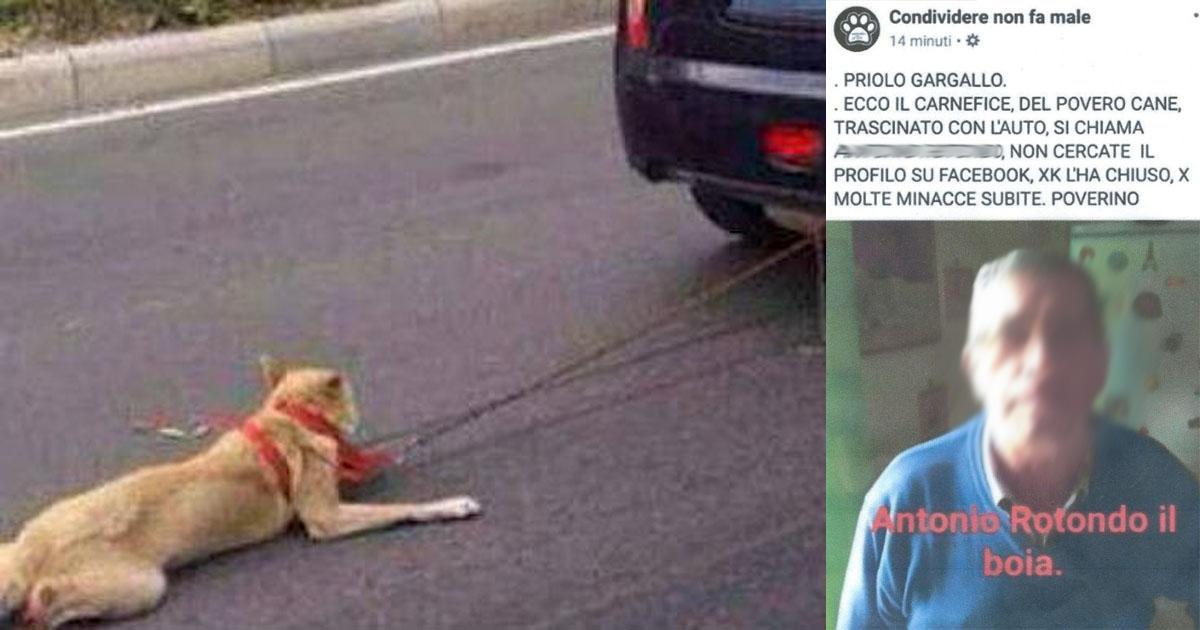 He kept him chained without food, then thought of ending up tying him with a chain to the bumper of his car and dragging him for several miles.
Petition link – https://www.sosvox.org/en/petition/it-is-important-that-this-individual-does-not-get-away-with-it.html?utm_source=highlight&utm_medium=title&utm_campaign=campaign-p090620&uuid=fd376f375efd72ffbb9b53f8573be8925cc4f75c7aa9a1671739edf280fb793a
Justice for Cats Beaten to Death as 'Live Punching Bags' at Gym
PETITION TARGET: Barranquilla Mayor Jaime Pumarejo and Colombian Ambassador to the United States Francisco Santos Calderón
In an appalling case of ongoing animal cruelty, innocent dogs and cats are reportedly being punched to death as 'live boxing bags' at a local gym in Barranquilla, Colombia, the lifeless bodies nonchalantly thrown in the trash.
Petition link – https://ladyfreethinker.org/sign-justice-for-cats-beaten-to-death-as-live-punching-bags-at-gym/?utm_source=Newsletter&utm_medium=Email
UPDATE: Craigslist Cat Killer Sentenced to Four Years in Prison
We have an update to the LFT petition calling for justice for a Missouri man who adopted over a dozen cats from Craigslist only to torture them to death. Last week, 20-year-old Kaine A. Louzader of St. Charles County, Mo. pleaded guilty to second-degree felony animal abuse, and has been sentenced to four years in prison for his crimes.
Four years is not nearly enough for a serial killer who poses a danger to both animals and humans; though sadly, most animal killers never even see a jail cell.
Louzader was initially charged with two counts of first-degree animal abuse in May after someone witnessed him discarding a dead cat on the roadside. Later, investigators realized the deceased animal was only one of numerous dismembered cats that appeared in the area between January and early May of this year.
Police connected the vehicle in question to Louzader, and while interrogating him, they noticed scratches on his arms, fingers, and hands. The suspect, who was employed at a hospital, claimed that an elderly patient caused the injuries, but after some additional probing, Louzader reportedly admitted to the scratches being from a cat he had killed the day prior. Then, he confessed to abusing and murdering numerous cats throughout the year, mainly by stomping on their heads or strangling them. Louzader also admitted to decapitating and dismembering several of his victims and disposing of their body parts throughout his neighborhood.
Due to the gruesome nature of the allegations against Louzader, St. Charles County Prosecuting Attorney Tim Lohmar charged the suspect with felony animal abuse, rather than a misdemeanor.
"It becomes a felony if the animal was mutilated prior to death," Lohmar told KMOV, noting that Louzader's injuries indicated that the cats probably fought for their lives.
Thank you to the nearly 30,000 people who signed the petition calling for justice. We continue the fight in urging authorities to treat animal abuse cases with the severity they deserve.
Pakistan's Loneliest Elephant Is About to Be Free for the First Time Since 1985
An Asian elephant named Kaavan, who has earned the moniker "Pakistan's loneliest elephant," is set to be free for the first time since 1985 thanks to a landmark court decision that will release him from the Murgahazar Zoo in Islamabad after over decades in captivity.
Heartbreaking images of Kaavan living such a solitary life sparked a four-year campaign headed by the famous singer Cher, who fought tirelessly to release the helpless elephant from confinement.
The Islamabad high court finally decided last Thursday that Kaavan deserves his long-awaited freedom. Wildlife officials have 30 days to find a suitable sanctuary for him.
Moved to tear by the decision, Cher thanked the Pakistani government for its decision.
"This is one of the greatest moments of my life," the international icon tweeted. "Kaavan is free."
Originally from Sri Lanka, Kaavan arrived in Pakistan at just one year old as a gift to General Zia-ul-Haq, the country's former dictator. He spent decades in a small enclosure with very little grass and a dirty pond, often chained up because of alleged violent tendencies, which were likely due to mental health issues. Kaavan's mental health deteriorated further in 2012 when his cage mate, Saheli, passed away, leaving him in complete isolation.
Kaavan's upcoming release from captivity marks a major milestone in the fight for animal rights, and this victory reminds us that he is one of countless elephants who deserve to be free from solitary confinement.