Roquefort is produced from sheep's milk. To produce this milk, the sheep must give birth to one or two young each year. Thus, more than 500,000 lambs are born each year for the production of Roquefort. In excess, three-quarters of them are sent to intensive farms where they will be fattened for meat. As is the case in this Aveyron farm, SARL Grimal, one of the largest farms in France.
The lambs are crammed into pens without access to the outside. Some are dying slowly in the farm and die before reaching 4 months when they are sent to the slaughterhouse.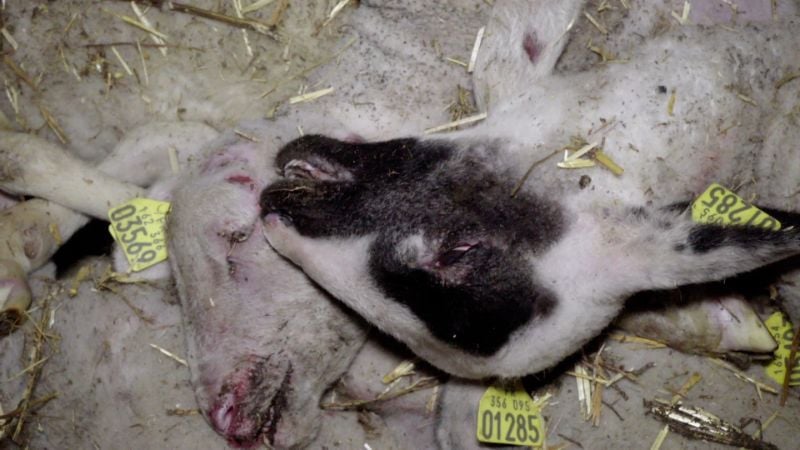 Some of these lambs were killed at the Arcadie Sud-Ouest slaughterhouse near Rodez. Some receive electric shocks that are thought to numb them and cause a heart attack.
Here, the process is not controlled by the employees, so that animals receive the shock without being dizzy. Others are slaughtered alive. Lambs see each other die.
Many are still hanging on the slaughter line.
These serious offenses had already been noted in a veterinary report in 2016. Four years later, nothing has changed. Let us demand the closure of this slaughterhouse.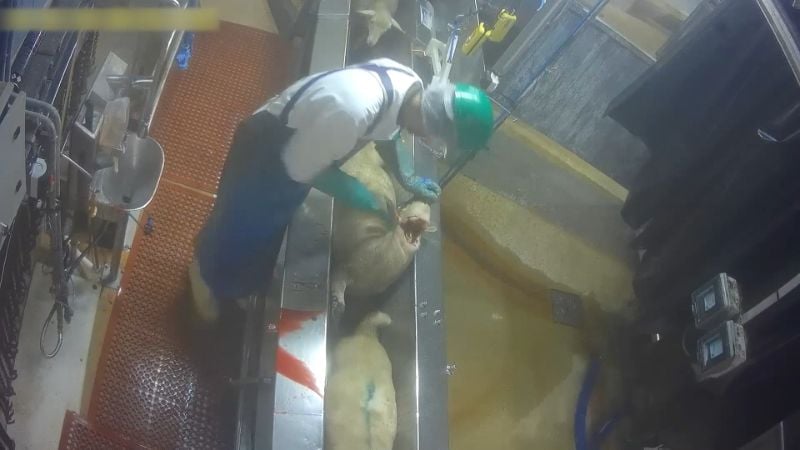 An overwhelming 2016 veterinary report
Already in 2016, the practices of killing animals at the South West Arcadia slaughterhouse were disastrous. A detailed veterinary inspection had confirmed several "major non-conformities".
In particular, the report reads that animals see those who precede them die because of a "lack of masking curtain at the killing post", and that they are "systematically hoisted conscious".
The slaughterhouse is given the worst assessment: "major non-compliance" for the killing of animals!
No protection for 3/4 of the "Roquefort" lambs