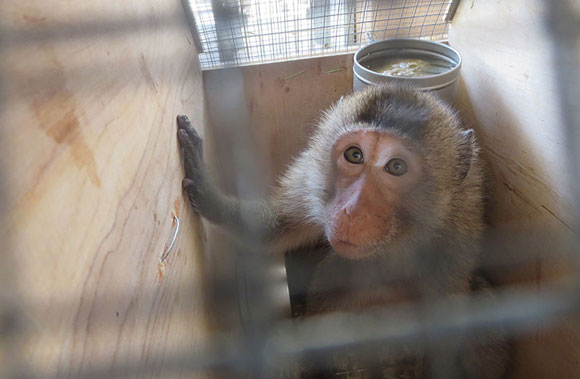 We have covered this recently on another post; but the issue is very important; so regard this as an update.  WAV.
Previous post:
https://worldanimalsvoice.com/2018/09/25/usa-legal-complaint-may-force-airlines-to-ship-primates-to-labs-even-if-they-have-stopped-now-take-action/
Nearly every single commercial airline refuses to fly monkeys and other animals to laboratories

.
But a group is now trying to force them to do so.
If it's successful, airlines will be have no choice but to ship tens of thousands of monkeys to U.S. laboratories where they'd be caged, poisoned, cut into, and worse—until the day they're killed.
Federal records show that monkeys in laboratories have died when gauze was left in their bodies after surgery, when they were left in cages that were put through scalding-hot washers, and in other horrific ways.
We've worked so hard to help airlines ban shipping animals to laboratories, and we're not about to let some depraved group of experimenters force them to do it again.
For all animals,