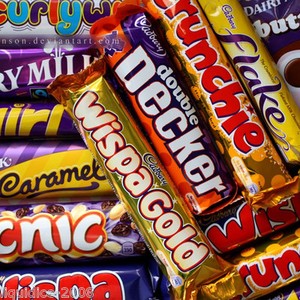 The original Cadbury was founded in England in 1824.
The British public have always been very proud of the brand; and all efforts were made until very recently to keep it in British hands. Recently the brand was purchased by Kraft in a huge buy out which very rapidly saw this very old British firm close down and move production of its chocolate bars to other nations.
Read the full story at:
https://en.wikipedia.org/wiki/History_of_Cadbury
There is a new petition to now ask the current Cadbury to stop their involvement with the trade in Palm Oil.
Cadbury: Stop Destroying Endangered Species and Their Habitats
Petition wording:
Target: Dirk Van de Put, CEO, Cadbury
Goal: Cut ties with palm oil plantations that are killing endangered species.
A major chocolate company has direct ties with destructive palm oil plantations. Cadbury sources its ingredients from palm oil plantations. Demand that the chocolate giant cut ties with this destructive industry.
Palm oil is one of the leading causes of rainforest deforestation. Millions of acres of land are being destroyed and thousands of endangered species are losing their homes forever. Species like the orangutan are dying at rapid numbers, without a mate, without a home, and without food. If nothing is done to put a stop to the farming of palm oil, our rainforests may cease to exist.
As a major producer of chocolate, Cadbury has the opportunity and the financial means to direct change. Sign the petition to demand that Cadbury cut ties with destructive and deadly palm oil plantations.
PETITION LETTER:
Dear Mr. Van de Put,
Cadbury is a major producer of chocolate. However, that chocolate is being produced at the expense of our rainforests and the endangered species that call them home. Palm oil is a source of the chocolates' ingredients. One of the leading causes of deforestation, the palm oil industry has led to the deaths of thousands of innocent animals.
Cadbury has the means and the voice to direct immediate change. If you source from more sustainable and ethical industries, other chocolate producers may follow. I demand that you cut ties with palm oil plantations.
Sincerely,
[Your Name Here]