Here are a few petitions that we would like you to support please.
Just click on the links to read more and to sign.
Punish the man who tortures his puppy!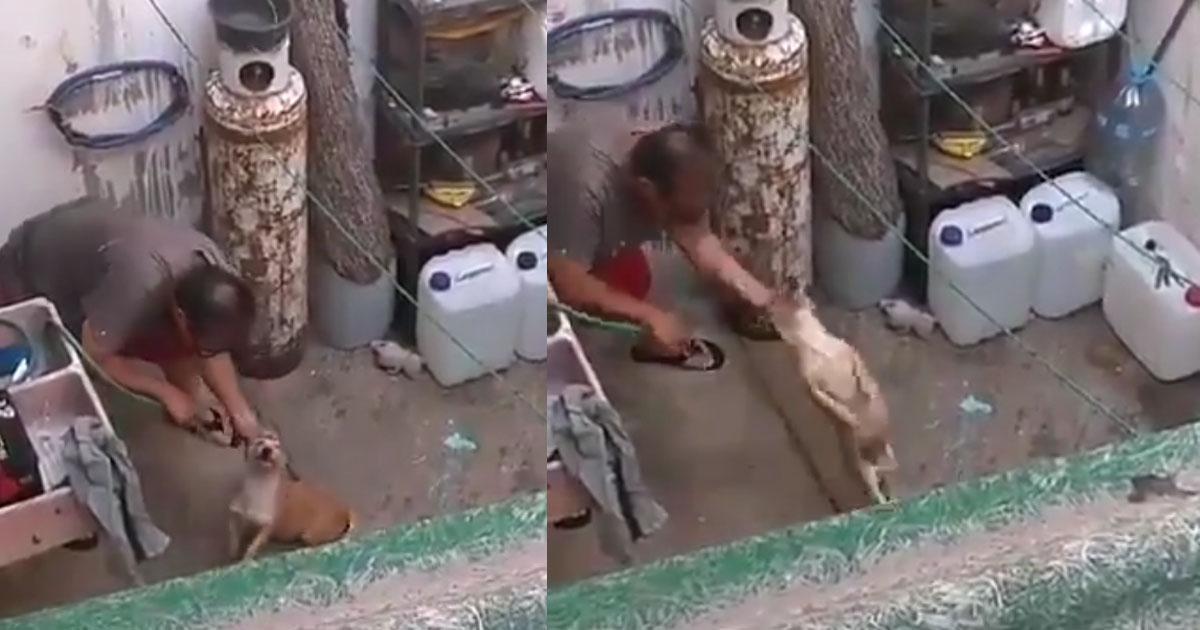 I want the authorities to intervene, both the Prosecutor's Office and PROPAEM to have the dog removed from this subject and be judged for animal abuse. I saw this video of this man torturing a puppy in his house in Ixtapaluca, State of Mexico, and my blood flowed, how do we continue to allow these things without anyone doing anything?
The man wet the dog with a pressure washer of those who have the strength to remove the paint from a wall or the old dirt of a floor, imagine what it does to the poor puppy hitting him with water in the face. Immediate punishment! What are you waiting for?
Petition link –
Justice for Chihuahua Brutally Dismembered and Dumped in Trash
PETITION TARGET: Floyd County Police Chief Mark Wallace
In Lindale, Georgia, a chihuahua was dismembered, burned, and dumped in a trash can.
After mutilating and torturing the dog, the sick individual behind the cruel act wrapped the dead animal in a sheet and carelessly tossed the remains into the garbage outside of a car wash.
Floyd County Police Sergeant Chris Fincher described the disturbing state of the dog's corpse: "The legs were removed and the body appeared to be cut in half."
Some other body parts were missing, including portions of the dog's head.
The horrific scene took an emotional toll on the police. "Police officers, we're trained for certain things, but this sort of thing we're really not trained for," Fincher said.
Whoever committed this gruesome act is a threat to both animals and people and needs to be put behind bars.
Sign this petition urging the Floyd County Police Department to do everything in their power to identify this dangerous individual and bring them to justice.
Anyone with information about this crime is urged to call the Floyd County Police Department at (706) 235-7766.
Petition link –
Call For Lolita and Other Orcas to Be Transferred to a Seaside Sanctuary
Despite overwhelming evidence that orcas suffer in captivity and that the tide of public opinion has turned against marine-mammal confinement, Parques Reunidos, the parent company of the Miami Seaquarium and Marineland Antibes in France, continues to confine intelligent, sensitive orcas to cramped concrete tanks.
Lolita was torn away from her family and natural habitat in Puget Sound decades ago, along with dozens of other orcas who were later sold to marine parks.
Nearly half a century later, she's the last surviving orca of the 45 who were captured there, and she's still imprisoned by the Miami Seaquarium. She has been alone since 1980, when her tank mate, Hugo, died after repeatedly ramming his head into a wall.
Across the ocean, four orcas – named Wikie, Inouk, Moana, and Keijo – are trapped at Marineland Antibes in France, where at least 12 orcas have died, including two in 2015. Four months after his mother, Freya, died, a 19-year-old orca named Valentin was killed during severe flooding, along with many other animals.
The parks are a showcase of neglect and abuse: orcas swim in repetitive patterns, vomit, chew on metal cage bars until they irreparably damage their teeth, and bang their heads against concrete walls.
Please help free Lolita, Wikie, Inouk, Moana, and Keijo – urge Parques Reunidos to retire them to a seaside sanctuary, where they could feel the ocean's waves, hear the calls of wild orca pods, and finally have some semblance of a natural life.
Petition link   –