Reproduced from 'Metro', London. To read the full article and see all the photographs, please click on the link above.
WAV Comment – We shed no tears, apart from those for the millions of innocent animals that have been obliterated by the wrongdoings of man (called the Australian Government) once again. It is pretty clear from what has happened that PM Scott Morrison and 'Environment' Minister Sussan Ley have just sucked up to destructive industry for years whilst failing to listen to the environmentalists. Now they pay the price. These 2 people should have been the first to be destroyed in the flames; idiots who by their ignoramus attitudes are now responsible for obliterating entire species from the face of the planet. They are the government so called 'environmentalists' who have provided extinction for species rather than working to protect them. And still they will probably gripe that it has nothing to do with global warming !
In our opinion; it is a kind of 'Karma' time by the animals. Fools like Morrison have supported the live export industry; now the animals have gone, been destroyed and hopefully put the final nail in the coffin of this business. Morrison and Ley have got everything they deserve; their self opiniated importance is now charred and mixing with the burnt out embers of their country.
We have no feelings for them, apart from saying that they ignored the evidence, and now everyone else is paying the price. They must go to a burned out bare patch of land in the bush with nothing to eat or drink – they deserve no better ! – WAV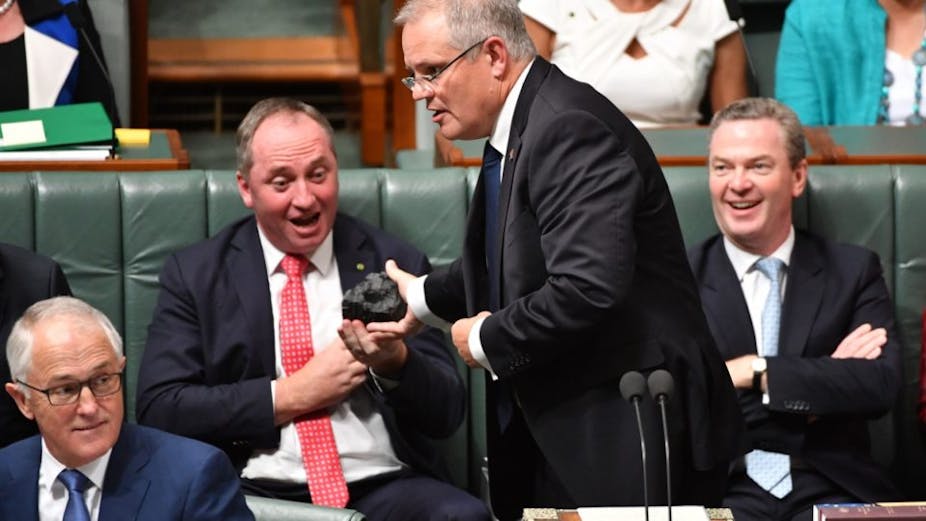 Bet these clowns are not laughing now !
The 'Symbol' of Australia stands amongst the ignorance of the human government
Nearly 500,000,000 animals have been killed in Australia's wildfires
Almost half a billion animals have been killed in Australia's raging wildfires with fears entire species may have been wiped out.
Ecologists from the University of Sydney now estimate 480 million mammals, birds and reptiles have been lost since September with the figure likely to continue to soar.
Harrowing pictures and videos have captured kangaroos desperately attempting to flee great walls of flames while rescue teams have been met by the charred bodies of thousands of koalas.
Others reported seeing cockatoos falling dead out of trees and farmers have fled only to return to their burned land and find it littered with the bodies of livestock.
Koalas have been among the hardest hit of Australia's native animals because they are slow moving and only eat leaves from the eucalyptus tree, which are filled with oil, making them highly flammable. Up to 8000 of the animals — a third of the entire koala population of the NSW mid-north coast — are believed to have been killed in less than four months.
Nature Conservation Council ecologist Mark Graham told the Australian parliament that the fires have burned 'so hot and so fast' that there has been 'significant mortality' of animals, particularly in trees.
Stand Up for Nature, an alliance of 13 organisations, is calling for an immediate halt on logging of native forests in NSW until the impacts of the catastrophic bushfires on species and habitat are understood. In an open letter, it warned that the impact of the fires is 'extreme and ongoing' and the scale of the loss will 'probably never be known' but will certainly be in the millions.
The alliance acknowledged a moratorium could have impacts on native forest timber industry workers and have called on the government to support them in the meantime.
Ley – You can cry – down in history now as an ignoramus responsible for species extinction !
Environment Minister Sussan Ley said true animal death figures would not be known until 'the fires have calmed down and a proper assessment can be made'.