Livestock ship watch.
We can confirm that the AL SHUWAIKH which is carrying 70,000 live sheep to the Middle East (Kuwait) for Eid ritual slaughter is currently in the Med Sea to the West of Cyprus.
This is ritual slaughter ………….
It is currently expected to arrive at Kuwait on Saturday 20th July at around 0700 hrs.
It is travelling at a speed of about 15-16 knots.
It was built in 1986, has a gross tonnage of 18,341, and sails under the flag of Kuwait.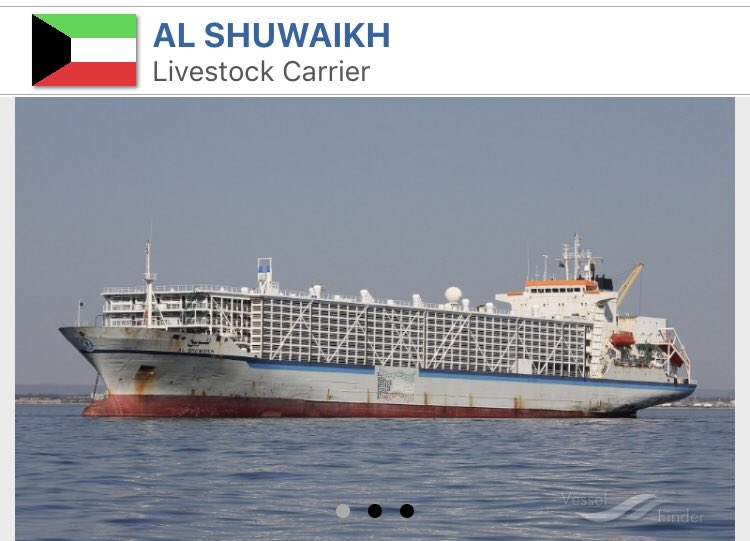 Watching us, watching them !
Regards WAV.