Friday 31st January 2020. Brexit Day, when the UK leaves the European Union.
Ever wondered why the Brits want to get out of this shambles ? – in celebration of the historic event, Express.co.uk has uncovered some of the European Union's most bizarre laws that the UK has had to abide by (because it was a member state).
We are not even touching animal welfare issues here. Animal welfare is a story book of its own. So here are a few other EU rules which we have (until tonight) had to adhere top as members of the EU:
·         Bananas cannot be too bendy
In a widely ridiculed ruling, Brussels bosses banned rogue bananas with "malformations and abnormal curvature".
·         Illegal to make Stilton in the village of Stilton
The small Cambridgeshire town named after the famous blue-veined cheese for being the first place to sell it is banned from producing Stilton under EU law.
The European law was put in place after officials ruled the cheese originated in another part of England.
·         Water does not hydrate you
In 2011 the EU banned drink manufactures from claiming that water can prevent dehydration.
EU officials concluded that, following a three-year investigation, there was no evidence to prove drinking water prevents dehydration.
·         Tampon tax
WAV Comment – it is not a 'luxury non essential', it IS an essential that should be provided without any tax to ALL girls and women ! – especially when women living on the street (yes Brussels, they do exist !) have to use dirty old rags, socks, woolen hats and anything else they can get their hands on to help them. Give them some respect and dignity – we say feminine sanitary products should be available free of tax to anyone that needs them.  Deprive female EU MEP's of any tampon use and see how quickly things will change within after 6 months ! – EU 'officials' can afford the 'luxury'; many girls cannot – so get real.
Currently, all sanitary protection in the UK is charged a VAT of five percent, the lowest rate permissible under EU VAT rules.
The UK Government has indicated willingness to scrap the controversial tampon tax, but existing EU laws prevent member countries from introducing a zero percent rate on products.
Britain will be free to scrap the tax, which treats sanitary products as a luxury non-essentials item, from January 1, 2021 – the end of the transition period.
It should be implemented fairly quickly, as David Cameron's Government included a provision in the 2016 Finance Bill to allow for sanitary protection to be zero-rated, once the UK had discretion to do this.
The European Commission did agree to abolish the tax in 2018 after extensive lobbying from the UK, but it will not come into effect until January 2022.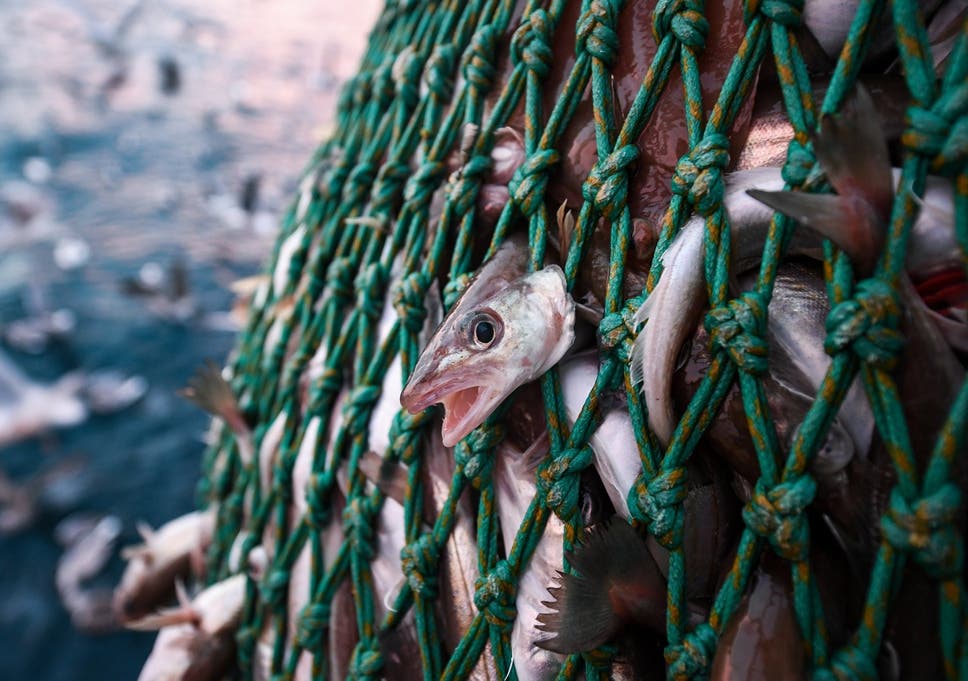 ·         Strict fishing quotas
The Common Fisheries Policy sets annual fishing quotas on each type of fish and mandated that if fish of the wrong species were caught accidentally, they had to be thrown overboard.
As a result, thousands of dead fish ended up being chucked back into the sea as fishermen attempt to reach the right quotas of the required species.
This practice was heavily condemned as tonnes of dead fish were being discarded.
In 2019 the EU outlawed the controversial practice and obliged skippers to land unwanted fish.
·         Halogen light bulbs banned
The EU banned member states from selling halogen light bulbs, replacing them with LEDs.
The final stage of the EU energy regulations was put in place in September 2018.
LED lights are more efficient and require significantly less power to operate but are more expensive than its predecessor.
Earlier versions of LEDs were criticised for being slow to light up, but newer versions of the light bulb instantly light up.
But since the halogen ban was introduced, scientific studies have found LED lights can permanently damage eyesight and disturb natural sleep rhythms.
Last year the French Agency for Food, Environmental and Occupational Health and Safety warned the "blue light" emitted from LEDs can lead to "irreversible loss of retinal cells and diminished sharpness of vision".
.
Yes, it is all true ! – fortunately we will now leave highly paid MEP's and Commissioners to come up with even more absurd rulings in the future.
Breaking News from the EU !! – a new animal welfare unit on its way !
Here is what the Eurogroup for Animals have to say about it on their site:
One small step from the Commission, or one giant leap for animal welfare? – new Animal Welfare Unit on the way
https://www.eurogroupforanimals.org/one-small-step-from-the-commission-or-one-giant-leap-for-animal-welfare-new-animal-welfare-unit-on-the-way
According to Politico, the European Commission is poised to establish a new animal welfare unit this March as part of a restructuring of its department on Health and Food Safety (DG SANTE).
Eurogroup for Animals welcomes the news, which comes as DG SANTE embarks on a reorganisation so that it can lead on the Commission's Farm-to-Fork Strategy, which is the agricultural and food policy component of the new von der Leyen Commission's European Green Deal.
Such a unit existed previously, but was merged with a much larger team dealing with animal health under the previous Juncker Commission.
"This is welcome news indeed, and bodes well for a prominent role for animal welfare actions within the Commission's Farm-to-Fork Strategy. After all, animal welfare must be an integral component of any transition to a sustainable form of agriculture," said Reineke Hameleers, Director at Eurogroup for Animals. "Citizens, MEPs and Member States have all now called for stronger animal welfare provisions at EU level, and Eurogroup for Animals wholeheartedly commends the von der Leyen Commission for this development." 
Since they took office six weeks ago, we have heard several encouraging statements on animal welfare, and now we are seeing the first signs of action.
"Of course, what any unit is tasked with doing is even more important than its creation. The list of actions that it could be tasked with is very long indeed, and it will need to be adequately resourced too," added Reineke Hameleers. "Only when we know this will we be able to sufficiently judge whether this development amounts to one small step from the Commission, or one giant leap for animal welfare." 
Being involved ourselves with live animal transport investigation work for a long time; we have a bit to say about this.
See Part 2 which we will be publishing soon to experience some of our experiences. We hope to publish very soon.
Regards WAV.