I think the vast majority of the planets citizens now know what a complete ignorant fool Scott Morrison is – bowing to the lobbyists and coal mining industries, whilst largely ignoring the evidence provided by ecologists, environmentalists, naturalists, protectors of the environment and animal welfare organisations. Well, now he has a problem in Australia; and he and his government are the root cause of it.
And his government will go down in history – not for the good things (are there any ?) that they have done; but for the fact that their policies have led to Australia experiencing the worst fires in its history – destroying the homes and estates of countless Australian citizens as well as being responsible for the total destruction of an ecosystem and the animals in it – maybe 1 Billion by now !! – all because him and his cronies that he calls 'a government' want to sit there and pose with lumps of coal.
Are we not also witnessing this with other (lets not call them) leaders of the world's nations – 'Trump Digs Coal' for example. Maybe his paybacks are waiting in the wings at this very moment !
The saddest part of all this is that just a few dimwits at the top – people who 'we' are supposed to put our trusts in to protect and listen to us, are failing to both protect and listen; and as a result; they are destroying the planet and its inhabitants 'for all mankind'.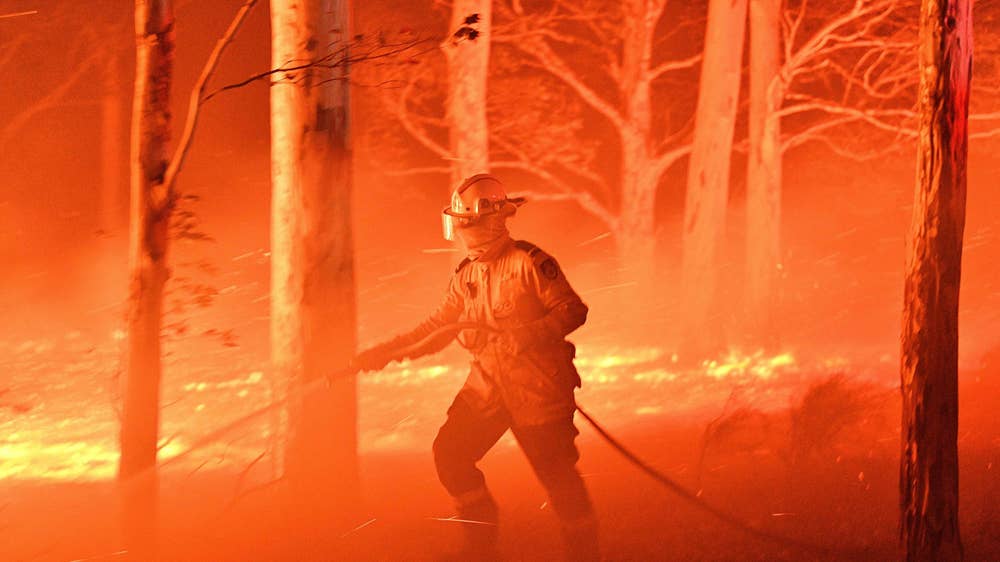 Morrison we detest you – you are an eco terrorist of universal magnitude; and hopefully when all this is over, if it will ever be; the Australian people will have the balls to erect a huge monument to you and your failures outside of the national government HQ; so that all can see what happens when an ignoramus and his lobbyists ignore all the evidence presented to them; and only put their own self interests ahead of this.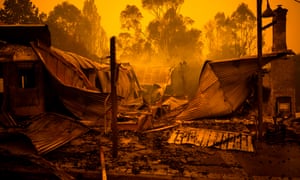 Have a look at a few of our recent posts – ignoring what the rest of the worlds press and media have to say about it all !
https://worldanimalsvoice.com/2020/01/14/educational-series-australias-fires-are-burning-animals-to-death/
https://worldanimalsvoice.com/2020/01/07/australia-what-have-we-learned-from-this/
https://worldanimalsvoice.com/2020/01/02/nearly-500000000-animals-have-been-killed-or-become-extinct-in-australias-wildfires-partly-due-to-an-ignorant-government/
https://worldanimalsvoice.com/2019/12/30/australia-its-very-hot-but-sydney-harbour-still-gives-go-ahead-for-fireworks/
https://worldanimalsvoice.com/2020/01/05/australia-the-time-of-universal-buyability/
https://worldanimalsvoice.com/2020/01/08/australia-upcoming-murder-of-10000-camels/
https://worldanimalsvoice.com/2019/12/29/australia-thousands-of-koalas-feared-dead-as-massive-australian-wildfires-destroy-habitat-australia-burns-the-government-jets-off-on-holiday/
https://worldanimalsvoice.com/2019/12/24/australia-kind-man-provides-life-saving-water-to-a-koala/
https://worldanimalsvoice.com/2019/12/06/australia-cattle-station-abuses-exposed-with-live-exports-a-farming-nation-at-the-top-of-the-tree-when-it-comes-to-animal-abuse/
Below is an e mail that has just arrived at the office. They are not our words; but we repeat the entire mail and links for you to read. We think that a lot of this is very true – what about you ? – if you do, then please support the petition – Note: it CAN be signed by non Australians (such as ourselves) who wish to be a voice for the innocent peoples and animals of Australia. Here below is the mail in full:
Thinking of the good folk of Australia; and very much thinking about the millions of animals now dead due to asshole regulations by an asshole so called 'government.
Regards Mark.
---
Dear Mark,
Scott Morrison is failing to address climate change, failing to lead and failing to keep us safe. He physically turned his back on people in fire ravaged communities.
Now he's turning his back on renewable energy – by watering down the Renewable Energy Target and letting the Australian Renewable Energy Agency run out of money.
After public pressure from bushfire survivors, emergency service leaders, and GetUp members, Morrison says he wants to "evolve" his position on climate change1 – at the same time his government is quietly killing off support for renewable energy.
We can't let him get away with this bait and switch.
The very fact that Morrison is acknowledging the role of climate change in the bushfires shows he's feeling the pressure. So if we call out his hypocrisy now we can force his hand to save these critical supports for renewable energy.
Sign the petition asking your MP to stand for renewable energy and climate action in this time of crisis.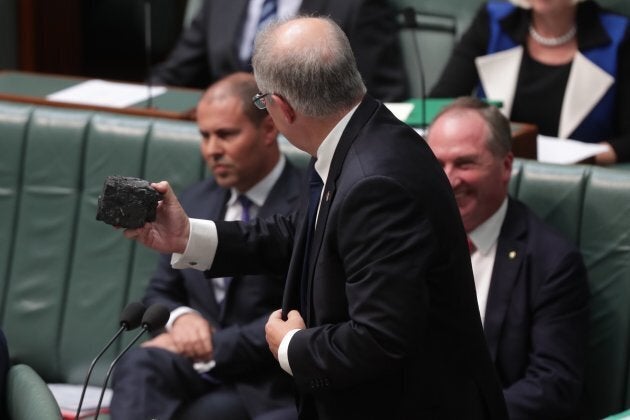 Morrison's excuses are crumbling.
He says he wants to take "practical steps" to help people. But the most practical thing to do when faced with a national emergency is to stop making things worse.
While the country burns, the Coalition is letting Australia's only renewable energy agency run out of money, and undermining our international obligations with dodgy accounting tricks.2
Meanwhile, they continue to subsidise the fossil fuel industry to the tune of $29 billion dollars3 – effectively paying for the emergency they say they want to address.
But the Liberals are divided, the Murdoch press is on the backfoot, and everyone from state governments to global hedge funds are calling for significant government action.
If we can translate the anger and frustration we're feeling right now into a set of clear and common sense demands – we can raise the bar on Morrison's climate concession.
Make your demands clear – sign the petition now!
This bushfire season has been relentless. It's taken 27 lives, destroyed thousands of homes, and shuttered countless farms and small businesses. It's also killed billions of native animals, and destroyed the habitats they rely on.

We can't expect this government to keep us safe – but they should stop endangering us by:
Adopting a more ambitious Renewable Energy Target
Extending and expanding funding for the Australian Renewable Energy Agency
Ending subsidies for fossil fuel corporations that are contributing to the national emergency we're in
Add your name to call out Morrison's hypocrisy.
The time for excuses is over. This needs to be a moment of reflection, and commitment from Federal Liberal MP's – if they believe the science, they should prove it with action.

In determination,
– for the GetUp team